THE ISSUE WITH oral EXPRESSION IN ENGLISH. A FEW CHOSEN SECONDARY SCHOOLS
CHAPTER 1
Introduction, in section 1.1
Nigeria made English its official language for a variety of reasons. Of course, ethnic linguistic diversity is a major factor, and the three main ethnic languages are Hausa/Fulani in the north, Ibo in the East, and Yoruba in the West. The official language of the nation's institutions, businesses, and the government is English.
Therefore, it makes sense that one needs to have a solid command of the language in both spoken and written form. Therefore, Nigeria continues to be blessed with a language that fulfills her aspirations as a nation, one that is well developed and widely accepted. Because of this, the various governments—local, state, and federal—attach great importance to the teaching and learning of English in educational institutions of learning.
The vivid and accurate accounts of our heroes, both living and dead (such as Late Chief Obafemi Awolowo, Dr. Nnamdi Azikiwe, etc.), may not have been possible without the use of the English language, one of the most potent literary tools ever created. The language is effectively used in literature, essays, and letters as well as in self-expression.
The language of instruction for higher education as well as for internal and external exams continues to be English. The English language has long served as a bridge between Nigeria's many languages, and it has been very beneficial. Wole Soyinka won the Noble Prize for Literature in 1980, which is an accomplishment that the entire black continent can be proud of.
Wole Soyinka unquestionably would not have won the noble laureate award if he had written all of his books in Yoruba. Therefore, it is not surprising that the teaching and learning of the English language are given a lot of attention. Although English is used in every aspect of the country's educational system, student performance in the language is underwhelming despite the emphasis.
1.2 STATEMENT OF THE PROBLEM
The majority of students find it challenging to express themselves in certain circumstances. This is due to the fact that they are lacking in basic English language knowledge. The inability of the students in question to recognize the various slots in the English language's structure is one of the elements that is essential for sentence construction.
When one considers the percentage of students who fail the English language in secondary schools, the issue becomes even more poignant and alarming. When one learns that a student's linguistic expression of his thoughts is viewed as an essential communication tool in all of his interactions, it is devastating. When it is taken into account that a student's competence and proficiency in English language expression are always regarded as valuable assets, the situation becomes even more poignant.
As a result, everyone in the school will be able to discipline themselves effectively and use the English language. Because of this, it is expected that every student at every level or class in the school will be able to express themselves in the English language proficiently in both written and oral work, with academic performance at least related to and appropriate to such level.
Many authors have emphasized the importance of learning a language through spoken communication before moving on to reading and writing in order to address the aforementioned issues. According to Wilkin (1974), the argument that spoken English should be the primary goal of language teaching has recently been made on both linguistic and psychological grounds. In light of these observations, it is necessary to identify the variables that have an impact on the effective teaching of spoken English, including its vocabulary and sentence structure.
1.3 OBJECTIVE OF THE STUDY
to identify or learn about some of the causes behind the underwhelming English language proficiency of students in these schools. There are a variety of reasons why researchers carry out particular studies, and with this study in mind, some of those reasons are as follows:
to establish learning environments that allow non-native speakers to gain accurate understanding of how a certain language is used for daily life, social interaction, and communication. Additionally, it conveys one's experience in a way that can make it meaningful to others.
Furthermore, it is important to place a strong emphasis on spoken language in record and foreign language teaching in order to help students repeatedly learn the crucial structural meaning of words. Additionally, it will assist teachers in discovering the most effective means of exposing students to the English language.
1.4 QUESTIONS FOR RESEARCHERS
1. Is there a connection between the method of instruction and the students' English language proficiency?
2. Is there a connection between a student's social environment and their measured proficiency in English?
3. Is there any impact of mother tongue interference on students' English language proficiency?
4. Does a student's attitude toward English classes affect how well they perform in English?
1.5 THE IMPORTANCE OF THE STUDY
In general, poor performance in spoken and written English is a problem in today's classrooms. Both the spoken and written English of the students were of a low standard. In daily interactions and transactions, this is also discernible.
The use of the English language by students in a classroom setting is demonstrated. This necessitates the urgent need for solutions to the problems, and in order to do so, the problems mentioned above must be recognized and fixed.
Here the study gains significance because it is anticipated that the conclusions and suggestions will provide a solution to the issue.
1.6 ANALYSIS OF THE STUDY
This study focuses on the causes of students' subpar English language proficiency in a few particular schools, including Emotan College School I, II, and III and Idia College in Oredo, benin City. The teachers and students in these particular secondary schools are the subject of this study.
1.7 TERMS USED IN OPERATIONS ARE DEFINED
Non-challant: This word denotes the absence of or lack of interest in something.
Heroes are people who have distinguished themselves through brave and valiant deeds.
Poor performance simply refers to academic performance that is subpar, subpar, or of a lower caliber than expected.
mother tongue L1
Second language, or L2.
Do You Have New or Fresh Topic? Send Us Your Topic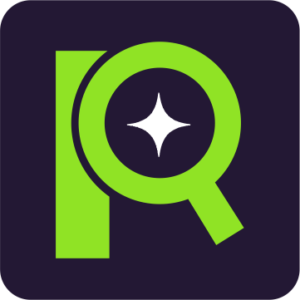 THE ISSUE WITH ORAL EXPRESSION IN ENGLISH. A FEW CHOSEN SECONDARY SCHOOLS