THE IMPACT OF FOLKTALES ON LITERATURE TEACHING AND LEARNING IN SENIOR SECONDARY SCHOOLS
Abstract
The purpose of this study was to investigate the role of folktales in the teaching and learning of literature in senior secondary schools. The study's total population is 200 staff members from selected secondary schools in Owerri Municipal Council. The researcher collected data using questionnaires as the instrument.
This study used a descriptive survey research design. The study included 133 respondents who were made principals, vice-principals adm, teachers, and junior staff. The collected data was organized into tables and analyzed using simple percentages and frequencies.
chapter One
Introduction
The study's context
The concept of literature is viewed from various perspectives. Putting the concept of literature into a single term is not appropriate because literature does not lend itself to a single tidy definition due to its evolution over the centuries being as complex, heavy, and natural as life itself. Meyer (2005). According to Moody (1971), it is an umbrella term used to express in words some specific aspects of the human experience.
Furthermore, Lombardi (2013) defines literature as a work that expresses thoughts and ideas through creative thinking. Meyer defines literature as "fiction composed of carefully arranged words designed to demonstrate imagination, stories, poems, and plays." These genres depict fantasy based on actual historical events. Imaginative writing is distinct from other types of writing.
Imaginative literature, like other forms of art, provides entertainment and usually attempts to convey a point of view, mood, feeling, or experience. Writers transform the facts provided by the world, such as people, places, and objects, into experiences that imply meanings (Meyer, 2005). Literature also includes oral traditions, legends, myths, and saga from classical times to non-literate societies' folktales.
Folk stories promote the transmission of national culture and the development of children's local feelings. Folk tales contain many works that reflect ethnic customs and national character. Folktales, with their twisted and bizarre stories, frequently transcend time and space. They are frequently fantastic, evoking a mysterious adventure atmosphere that fosters children's imagination, aesthetic ability, and creative spirit.
Folktales are magical, fantastic, and mysterious, which corresponds to the physical characteristics of students. Folktales are interesting and appealing to students, and they can pique their interest. They provide children with a beautiful space for free imagination, are consistent with students' mental development rules, and can stimulate students' desire to study independently.
Students benefit significantly from using literature in terms of language skills, cultural awareness, and changing attitudes toward native and target societies. As a result, the primary goal of this research is to investigate the role of folktales in the teaching and learning of literature in senior secondary schools.
Statement of The problem
Some folk tales have a clear historical gap with today's reality. Children can barely understand the expression of certain words in life at the time, or the life events in the story at the time. Most teachers only use folk tales in language classes, which are usually conducted through storytelling and performance.
It is difficult to pique the interest of children with single forms. This necessitates teachers processing folk stories in a flexible manner, selecting appropriate themes for teaching, and carrying out educational activities, so that folk stories can be better applied and developed in secondary schools.
The study's objective.
The study's objectives are as follows:
To ascertain students' attitudes toward using folktales in literature teaching in secondary school in Owerri municipal council.
To investigate the effects of folktales on literature teaching in Owerri Municipal Council secondary schools.
In secondary school, determine the relationship between folktales and literature comprehension.
Hypotheses for research
The researcher developed the following research hypotheses in order to successfully complete the study:
H0: There are no effects of folktales in the teaching of literature in Owerri Municipal Council's secondary schools.
H1: There are effects of folktales in literature teaching in Owerri Municipal Council secondary schools.
In secondary school, there is no relationship between folktales and understanding literature.
In secondary school, there is relationship folklore and understanding literature.
The study's importance
The study will be extremely beneficial to both students and teachers. The study will demonstrate the importance of folktales in secondary school literature teaching and learning. The study will provide a clear picture of the benefits of using folktales in secondary school literature instruction. The study will also be used as a resource for other researchers who will be working on a similar topic.
The study's scope and limitations
The study's scope includes the use of folktales in the teaching and learning of literature in secondary schools. The researcher comes across a constraint that limits the scope of the study;
a) RESEARCH MATERIAL AVAILABILITY: The researcher's research material is insufficient, limiting the scope of the study.
b) TIME: The study's time frame does not allow for broader coverage because the researcher must balance other academic activities and examinations with the study.
1.7 TERM DEFINITION
A folktale is a story that originated in popular culture and is typically passed down through word of mouth.
Teaching is defined as interaction with learners to facilitate their understanding and application of knowledge, concepts, and processes. It consists of design, content selection, delivery, evaluation, and reflection.
Literature: Literature is a broad term that refers to any collection of written work, but it is also used more narrowly to refer to writings that are specifically considered to be an art form, particularly prose fiction, drama, and poetry. The definition has expanded in recent centuries to include oral literature, much of which has been transcribed.
Do You Have New or Fresh Topic? Send Us Your Topic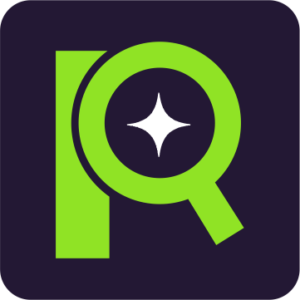 THE IMPACT OF FOLKTALE ON LITERATURE TEACHING AND LEARNING IN SENIOR SECONDARY SCHOOLS