The investigation of sexual harassment among female college students.
CHAPTER ONE
Sexual harassment is a serious problem for all students at all educational levels. Sexual harassment can affect students in elementary and secondary schools, vocational schools, apprenticeship programs, colleges and universities. This is a more prevalent issue than you may realize, as many students are too intimidated or ashamed to report sexual harassment.
Sexual harassment can include unwanted sexual advances, requests for sexual favors, and other forms of verbal or physical sexual harassment. Intimidation, bullying, or coercion of a sexual nature, as well as unwanted or inappropriate promises of rewards in exchange for sexual favors, are also forms of sexual harassment. In most modern legal contexts, sexual harassment is illegal.
Harassment need not be of a sexual nature; however, offensive remarks about a person's sex can constitute harassment. For instance, it is unlawful to harass a woman by making derogatory remarks about women in general. Both the victim and the harasser can be either a woman or a man, and they can also be of the same gender.
Although the law does not prohibit simple teasing, offhand remarks, or isolated incidents that are not very serious, harassment is illegal when it creates a hostile or offensive work environment or results in a negative employment decision (such as the victims being fired or demoted).
The harasser may be the victim's supervisor, another supervisor, a coworker, or a client or customer who is not an employee of the employer. It encompasses a variety of behaviors, ranging from seemingly innocuous transgressions and irritations to actual sexual abuse or sexual assault.
Sexual harassment is a form of illegal employment discrimination in many nations, as well as a form of abuse (sexual and psychological) and bullying. For many businesses and other organizations, preventing sexual harassment and defending employees against sexual harassment charges have become essential legal objectives.
Depending on the individual, the severity and duration of the harassment, the effects of sexual harassment can vary; however, most sexual harassment incidents are merely annoying. However, many situations can and do have life-altering consequences, especially when they involve severe/chronic abuses and/or retaliation against an openly complaining victim.
In fact, according to psychologists and social workers, severe or chronic sexual harassment can have the same psychological effects as rape or sexual assault. (Koss, 1987). Judith Coflin committed suicide in 1995 as a result of chronic sexual harassment by her supervisor and coworkers.
In addition, sexual harassment annually costs hundreds of millions of dollars in educational and professional losses, primarily for girls and women (Boland, 2002). Nonetheless, the number of men involved in these conflicts is considerable. Many students are unable to participate in extracurricular activities or attend classes due to sexual harassment.
STATEMENT OF THE problems
Sexual harassment persists at Ekiadolor-Benin College of Education. In 2010, a computer science professor at the college was demoted from a higher position after being accused of sexually harassing female students in the department.
OBJECTIVE OF THE STUDY
In light of the foregoing, a study was conducted in order to investigate the prevalence of sexual harassment among female students at College of Education, Ekiadolor-Benin. The study had the following specific objectives:
To determine the extent to which College of Education, Ekiadolor-Benin faculty and students define and comprehend sexual harassment.
Identify and analyze the most valuable group in relation to sexual harassment cases.
Analyze critically the divergent perspectives regarding sexual harassment cases.
Identify and evaluate the institutional measures taken to prevent or eliminate sexual harassment.
5. Identify and investigate the effects of sexual harassment on female College of Education, Ekiadolor-Benin students.
research QUESTIONS
This research seeks to address the following questions:
What is the nature and scope of sexual harassment at the University?
What do students think about the prevalence of sexual harassment on campus?
Are students pleased with the measures taken by the college administration to prevent sexual harassment?
Are female college students sexually harassed more frequently than male students?
THE IMPORTANCE OF THE STUDY
This study is significant because it calls for urgent research into the prevalence and impact of sexual harassment on the classroom interaction and academic performance of female students in postsecondary institutions.
It is also hoped that this study will aid the College administration in making decisions and formulating strategic policies aimed at reversing the disturbing trend of sexual harassment among female students at the College.
DELIMITATION OF THE STUDY
This research is conducted at the College of Education in Ekiadolor-Benin. This study is also restricted to investigating sexual harassment among female college students. This study's findings are restricted to the College of Education at Ekiadolor-Benin.
DEFINITION OF TERMS
Sexual: Pertaining to the physical act of sex.
To annoy or frighten someone by exerting pressure on them or by saying or doing offensive things.
Prevalence is the act of existing or becoming prevalent at a particular time or location.
Coercion is the act of forcing someone to do something against their will.
Do You Have New or Fresh Topic? Send Us Your Topic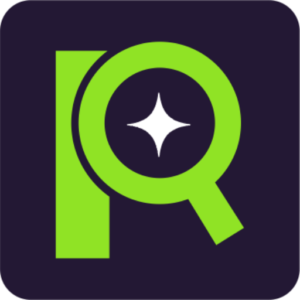 The investigation of sexual harassment among female college students.