AN examination AND POSSIBLE SOLUTION OF HIV/AIDS AS A SOCIAL DISEASE IN NIGERIAN COLLEGE AND UNIVERSITY INSTITUTIONS
CHAPTER ONE
INTRODUCTION
Knowing that there is no cure for HIV/AIDS, the increase in HIV/AIDS infections and their transmission from one person to another has become a major cause of death and population decline in our society as a whole.
In nigeria, the rate of transmission is outpacing man's ability to find a permanent cure for this fatal disease. HIV stands for human immunodeficiency virus, whereas AIDS is an acquired immune deficiency syndrome described in the mobility and mortality weekly report (MMWR) of the center for disease control (c. D. C.) in 1982 and classified as a disease at least moderately occurring with known excuse from diminished resistance to that disease (C. D.C., 1982). Consequently, it is asserted that the deficiency in the immune system, which resulted in the fatal disease known as HIV, is the cause of AIDS.
STATEMENT OF problem
HIV/AIDS is a significant issue in Nigeria due to contamination from infected sources (unprotected sex, human trafficking, etc.). The purpose of this study is to determine the prevalence of HIV/AIDS in Oredo Local Government Area of edo state. It was also intended to assess the level of public awareness and to reveal the effect on man.
OBJECTIVE OF THE STUDY
This study aims to provide an accurate account of the prevalence of HIV/AIDS. In addition to determining its incidence and estimating its level of awareness, the causes and effects will be uncovered.
THE IMPORTANCE OF THE STUDY
The following are the significance of this investigation:
It provides the researcher with the opportunity to learn about HIV/AIDS and its prevalence, and is therefore accessible to those who wish to educate others about HIV/AIDS.
It will help the local government become aware of the prevalence of HIV/AIDS patients.
It will also prevent the future loss of potentially useful manpower for the entire nation.
SCOPE OF THE RESEARCH
This study/research is restricted to the state of Edo, with Oredo Local Government Area serving as a case study. The researcher examined the causes, effects, and preventative measures of HIV/AIDS in Nigeria's Edo State. BASIC
RESEARCH QUESTIONS
Is the general population aware of the HIV/AIDS disease?
Do they (the general public) recognize its existence?
Do they know any individuals living with HIV/AIDS?
4. Is the public aware of its causes, symptoms, and warning signs?
5. Do they offer protection against the disease?
DEFINITION OF TERMS
HIV stands for Human Immunodeficiency Virus, which is the virus responsible for AIDS.
Acquired immune deficiency syndrome is the abbreviation for AIDS. It refers to a condition that attacks the body's immune system (i.e. the white blood cells). It is caused by the HIV virus and typically results in death.
Prevalence refers to the frequency with which something exists at a given time, or the frequency with which it exists at a given time.
Do You Have New or Fresh Topic? Send Us Your Topic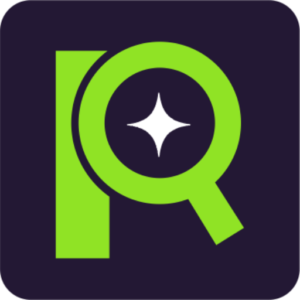 AN EXAMINATION AND POSSIBLE SOLUTION OF HIV/AIDS AS A SOCIAL DISEASE IN NIGERIAN COLLEGE AND UNIVERSITY INSTITUTIONS