EFFECT OF FERMENTATION ON NUTRITIONAL & ANTI-NUTRITIONAL
Table of contents
Title page – – – – – – – – – i
Certification – – – – – – – – ii
Dedication – – – – – – – – iii
Acknowledgement – – – – – – – iv
Abstract – – – – – – – – – v
Table of contents – – – – – – – – vi
Figures and tables – – – – – – – – viii
CHAPTER ONE
1.0 Introduction – – – – – – – – 1
1.1 Statement of problem and justification – – – – 4
1.2 Aim of study – – – – – – – – 5
1.3 Specific objective of the study – – – – – 5
1.4 Scope of the study – – – – – – – 5
1.5 Significance of the study – – – – – – 6
CHAPTER TWO
2.0 Literature review – – – – – – – 7
2.1 Fermented foods – – – – – – – 7
2.2 Pentaclethra macrophylla Benth – – – – – 8
2.3 Botany – – – – – – – – – 9
2.4 Ecology – – – – – – – – – 10
2.5 Growth and development – – – – – – 11
2.6 Method of production – – – – – – 11
2.7 Microorganisms involved in Pentaclethra macrophylla Benth 13
2.8 Pentaclethra macrophylla Benth fermentation – – – 14
2.9 Shelf-life and preservation of Pentaclethra macrophylla Benth 15
2.10 Uses/Application of Pentaclethra macrophylla Benth – 16
2.11 Fermentation and its effect on Anti-nutrients found in Pentaclethra macrophyla Benth. – – – – – 16
CHAPTER THREE
3.0 Methodology – – – – – – – 18
3.1 Sample collection – – – – – – – 18
3.2 Sample preparation – – – – – – – 18
3.3 Determination of proximate analysis – – – – 19
3.3.1 Determination moisture contents – – – – – 19
3.3.2 Determination ash/organic matter – – – – 20
3.3.3 Determination of crude fiber – – – – – 21
3.3.4 Determination of crude fat – – – – – 22
3.3.5 Determination of crude protein – – – – – 23
3.3.6 Determination of carbohydrate – – – – – 24
3.4 Determination of anti-nutrient – – – – – 24
3.4.1 Determination of cyanide content – – – – 24
3.4.2 Determination of oxalate – – – – – 26
3.4.3 Determination of phytate – – – – – 27
3.4.4 Determination of tannins – – – – – – 29
3.4.5 Determination of saponin – – – – – 30
CHAPTER FOUR
4.0 Result and discussion – – – – – – 32
4.1 Result – – – – – – – – – 32
4.2 Discussion – – – – – – – – 336
CHAPTER FIVE
5.0 Conclusion and Recommendations – – – – 39
5.2 Conclusion – – – – – – – – 39
5.3 Recommendations – – – – – – – 39
References
FIGURES AND TABLES
Figures:
Figure I: Seeds of Pentaclethra macrophylla Benth – – – 9
Tables:
Table I: The proximate analysis of fermented and unfermented Pentaclethra macrophylla Benth – – – – – – – – – 32
Table II: The anti-nutrient analysis of fermented and unfermented Pentaclethra macrophylla Benth – – – – – – – – – 34
Do You Have New or Fresh Topic? Send Us Your Topic 
CHAPTER ONE
INTRODUCTION
BACKGROUND OF STUDY
Fermentation is a form of food preservation that has been used from ancient times. Over the years it became part of the cultural and traditional norm among the indigenous communities in most developing countries especially in Africa.
The rural folk have come to prefer fermented over unfermented food because of their pleasant taste, texture and colour. This popularity has made fermented food one of the main dietary components of the developing world (Aderiye et al., 2003).
Fermentation has been used to process food for thousands of years, microbial growth either of natural or inoculated populations, causes chemical or textual changes to form a product that can be stored for extended periods. It is also used to create pleasing food flavors and aroma.
Thus, fermentation is unique in that it modifies the unfermented food in diverse ways, resulting in new sensory properties in the fermented product (Leroy et al., 2004).
The African oil bean, Pentaclethra macrophylla Benth is a tropical tree crop which exists in abundance in southern and middle belt zones of Nigeria and in other rainforest areas of West and Central Africa.
It belongs to the family and the sub-family of Mimosoideae with no known varietal characterization that grow to a height of 25m (ICRAF, 2004).
The leaves are small and reddish when young but gradually turn to dark green as it grows (Enujiugha and Agbade, 2000). The tree is recognized by peasant farmers in these parts of the country for its soil improvement properties and as a component of an Agro-forestry system. It is cultivated in forest areas (Igbo, 2007). It has been recognized as food tree species for outlaying farms in the forest zone.
According to Asoegwu et al., (2006), they grow either wild or semi-wild with no organized cultivation in plantation or orchards in Nigeria. The fruit is a black, hard and woody pod measuring about 35-36cm long and 5-10cm broad. When mature it splits open explosively to release about eight flat, glossy brown seeds measuring about 5-7cm in diameter and weighing between 15-20g.
The fermented seed product, commonly call ukana in Efik and ugba in Igbo, is traditionally prepared by boiling the oil bean seeds overnight for easy removal of the seed coats, slicing of the cotyledons, cooking until the sliced cotyledons become soft with reduced bitterness, washing in five or more changes of water, and fermenting the sliced cotyledons for a period of three days (Enujiugha, 2000).
The fermented cotyledons can then be consumed as a snack or used as a condiment in soup mixes and local porridges. Previous research works point to fermentation as bringing about nutritionally better product than the raw seeds and the enzyme systems, especially amylase, aid hydrolysis of the seed macromolecules (Enujiugha and Olagundoye, 2001).
Anti-nutrients are natural or synthetic compounds that interfere with the absorption of nutrients. Anti-nutrients are also referred to as plant compounds that reduce the body's ability to absorb essential nutrients.
They are not a major concern for most people, but may become a problem during periods of malnutrition, or among people who base their diets almost solely on grains and legumes.
However, anti-nutrients aren't always "bad." Under some circumstances, anti-nutrients like phytate and tannins may have some beneficial health effects as well. Examples include:
Phytate (phytic acid): Mainly found in seeds, grains and legumes, phytate reduces the absorption of minerals from a meal.
These include iron, zinc, magnesium and calcium. Phytic acids are common in the hulls of nuts, seeds and grains and of great importance in agriculture animal nutrition and eutrophication wise due to the mineral chelation and bound phosphates released in to the environment.
Tannins: A class of antioxidant polyphenols that may impair the digestion of various nutrients.
Saponins in plants may act like anti-feedants and can be classified as anti-nutrients. Some proteins can also be anti-nutrients, such as the trypsin inhibitors and lectins found in legumes. These enzyme inhibitors interfere with digestion.
Lectins: Found in all food plants, especially in seeds, legumes and grains. Some lectins may be harmful in high amounts, and interfere with the absorption of nutrients.
Protease inhibitors: Widely distributed among plants, especially in seeds, grains and legumes. They interfere with protein digestion by inhibiting digestive enzymes.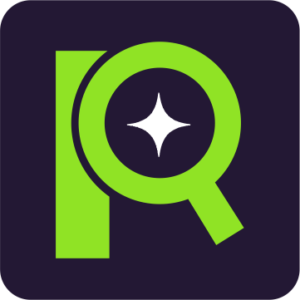 EFFECT OF FERMENTATION ON NUTRITIONAL AND ANTI-NUTRITIONAL COMPOSITION OF PENTACLETHRA MACROPHLLA BENTH AFRICAN OIL BEANS
INSTRUCTIONS AFTER PAYMENT
After making payment, kindly send the following:
1.Your Full name
2. Your Active Email Address
3. Your Phone Number
4. Amount Paid
5. Project Topic
6. Location you made payment from
» Send the above details to our email;
contact@premiumresearchers.com
or to our support phone number;
(+234) 0813 2546 417
. As soon as details are sent and payment is confirmed, your project will be delivered to you within minutes.