CHAPTER ONE
INTRODUCTION
Teaching and learning activities become more interesting when instructional materials are used effectively and efficiently in a classroom-teaching situation. It is necessary for English teachers in Nigeria to use visual aid material as instructional tools in order to make their teaching more interesting, that is, to arouse the learning interest and maintain their attention for effective learning. However, in many secondary schools in osun state and elsewhere in Nigeria, instructional materials such as audio/visuals are not available, and where they are, teachers do not use them effectively.
This attitude could be attributed to teachers' involvement in a variety of other relevant or irrelevant activities. Some teachers' desire and haste to cover the syllabus or scheme of work rather than making their teaching more meaningful and imparting. Some teaching goals are frequently dependent on material for planning and utilization of instructional material. For some teachers, the production of instructional material is only for passing their training college examination and not for actual use in the classroom.
There is also the issue of audio/visual availability, which cannot be blamed solely on teachers. In terms of providing instructional materials, the heads are frequently unmotivated.
Furthermore, most schools lack funds, making it difficult to purchase the necessary audio/visual aid.
In general, failure to use audio/visual material in social studies teaching results in a lack of interest among students in learning activities, which affects school performance and pupils' ability to assimilate lessons at their own rate and pace.
PROBLEM STATEMENT
The secondary goal of this research is to learn everything there is to know about the use of visual aids in English teaching in some selected secondary schools in Oredo Local Government Area, Osun State.
It has been observed that most secondary school teachers do not use audio/visual aid to promote learning of this critical subject.
QUESTIONS FOR RESEARCH
For the research project The following questions were posed for the purpose of this study.
1. Is audio/visual aid available for use in the classroom for English instruction?
2. Is it through government provision that the aid is made available, or is it through the school authority concerned that the provision is made?
LIMITATATIONS ON THE SCOPE OF STUDY
This study was carried out in a number of secondary schools in Oredo Local Government Area, Osun State. For, the schools were chosen at random from among all of them.
a. Gbongon Iwo Road Grammar School
b. Oduduwa Grammar School in Ile Ife
c. Ile Ife St Peter Anglican Secondary Commercial Grammar School
d. Anglican primary school Gbongon Odeomum Grammar School, Ile Ife.
OBJECTIVE OF THE STUDY
The goal of this project work is to determine the following.
1. Making teaching and learning more interesting and allowing students to participate.
2. Investigating the impact of audio/visual aid material on student performance.
3. Identify some of the issues that are impeding the use of audio/visual materials.
4. Making recommendations on how to use audio/visual materials more effectively and efficiently.
THE STUDY'S IMPORTANCE
This study aims to investigate the role of audio/visual aid in teaching reading and social studies in secondary schools.
This research will help students improve their spelling, pronunciation, and reading fluency.
It will suggest meaningful methods of delivering the assistance in order to effect positive change in the student-reading pattern. It will also assist in suggesting relevant aid to be used for each of the classes involved, as well as areas and methods for making the aid available to the school that are lacking.
Do You Have New or Fresh Topic? Send Us Your Topic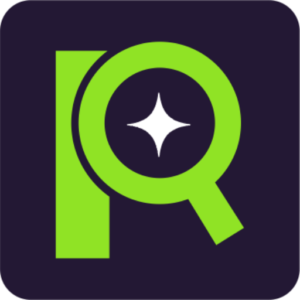 THE IMPACT OF AUDIO VISUAL AIDS ON SOCIAL STUDY TEACHING AND LEARNING IN SELECTED SECONDARY SCHOOLS