THE EFFECT OF THE STAFF WELFARE SYSTEM ON WORKER PRODUCTIVITY
CHAPTER ONE
INTRODUCTION
THE STUDY'S BACKGROUND
Working with people to achieve a goal can be one of the most difficult challenges that an organization or institute faces; every aspect of collective life, in some form or another, requires the collective efforts of the people involved to achieve success. Individual input is essential in the achievement of the set goals and objectives by a group. It is important to understand the role of a welfare program in an organization.
It is one of the key tasks of management to achieve the organization's goals and objectives as efficiently as possible. Human resources (workers) are automated equipment and other resources used to achieve organizational goals and objectives. In the absence of human effort and direction, other resources are wasted.
According to the policy of the College of Education (COLBEN) on the institute's staff development program, all categories of employees are to benefit from in-service and other productivity in the cast of junior staff, training is required for skilled and semi-skilled junior to update their competence in their lecturing skills.
Furthermore, senior personnel are trained in order to prepare them for managerial positions that may become available in the future. Contract or casual workers are not forgotten; they are also trained on the job to improve their productivity.
Because it is difficult to predict how human resources (workers) will respond to a given situation, a welfare program for employees must be taken seriously in order to improve efficiency and productivity in an organization. Staff cannot be easily manipulated like machines or computers, and even if you do, it will only be for a short time. As a result, V and other motivating factors are required for consistent performance and productivity of staff in an organizational system.
Despite the benefits of welfare programs for improving employee performance, efficiency, and productivity, most institutions and organizations do not provide enough welfare programs for their employees/staff. As a result, the impact of a welfare program on employee productivity was investigated.
STATEMENT OF THE PROBLEM
The provision of a welfare program to its workforce is an important input on this part of management to ensure their efficient contribution to institutional goals. The benefit of the welfare program is that it ensures the comfort, safety, and security of the employees.
Additionally, the social welfare program aids in the establishment of retirement and pension plans for employees. These pals are provided for most employees who are unable to save enough for their retirement support. The welfare program also helps to boost employee morale and loyalty.
To the organization, welfare programs aid in more effective recruitment, good human relationships between management and employees, reducing the influence of unions, and, of course, increasing the institution's revenue as a result of increased lecturing or productivity skills.
Regardless of the merits of the welfare program, institutions or organizations do not provide enough welfare programs for their employees. As a result, the impact of a welfare program on staff/worker productivity in an organization was investigated, with the College of Education (COLBEN) serving as a case study.
QUESTIONS FOR RESEARCH
During the study, the following research questions were posed.
I Can a welfare program help management and employees achieve organizational goals and objectives?
ii) Can a welfare program help increase worker/staff productivity?
iii) Should the organization's welfare program be limited to a specific group of employees?
iv) Are there any drawbacks to providing a welfare program to employees in an organization?
OBJECTIVE OF THE STUDY
The term "welfare program" refers to the factors that motivate employees/staff to take action in order to perform optimally in their assigned tasks. Based on the preceding statement, it is clear that employees require a specific incentive welfare program to encourage high productivity. The goal of this study is to investigate the impact of a welfare program on worker/staff productivity in an organizational system.
THE STUDY'S IMPORTANCE
The study's findings and recommendations will be useful to COLBEN staff and other institutions in Nigeria. This study demonstrated briefly how the provision of welfare programs can increase productivity when their basic needs are met. In the long run, this will result in the achievement of organizational goals and objectives. The study is also significant because it will add to the existing literature on the subject.
THE STUDY'S OBJECTIVE
The purpose of this study is to investigate the impact of a welfare program scheme program on staff productivity in an institution. As an example, consider the College of Education (COLBEN). The study will also look at the origins of welfare programs in institutions and the different types of welfare schemes available under common law.
DEFINITION OF TERMS IN BUSINESS
The provision made to workers/staff to enable them to spend less of their wages and salaries.
Organization: A structured process in which people interact in order to achieve or realize a goal.
Productivity is the ability to produce.
Institution: A specialized organization or society.
Institute: A society or organization that promotes science education, for example.
Objectives: Things that exist outside of the mind.
Goal: The object of one's ambition or the destination of one's efforts.
Work: The application of mental or physical effort to the utilization of energy.
Do You Have New or Fresh Topic? Send Us Your Topic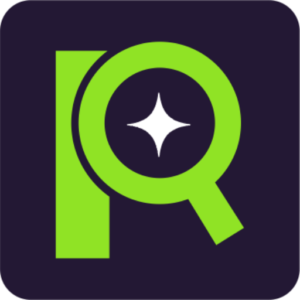 THE EFFECT OF THE STAFF WELFARE SYSTEM ON WORKER PRODUCTIVITY