CHAPTER ONE
INTRODUCTION
1.1 Background to the Study
The idea that the world is a global village is a phraseology that justifies the interconnectedness of billions of people across the world through the advancement in roads, air transportation, electronic communications through mobile phones and Internet justifies this assertion (Atakpa, 2016).
It has become a proven fact that Africa is underdeveloped in relation to Western Europe and few other parts of the world. This position has been arrived at, not by the separate evolution of Africa on the one hand, and Europe on the other, but by exploitation.
As is well known, most African countries have had prolonged and extensive contact with the West and one has to bare in mind that contacts between two or different societies exact changes on their rates of development (Rodney 2009: 36)
Historically, before Nigerias' contact with contact with Europeans, the Nation's dominant activity was Agriculture. In other words, Agriculture was the mainstay of Nigeria's economy. Thus, advanced methods such as terracing, crop rotation, green manuring, mixed farming and regulated swamp farming were used.
However, the most important technological change underlying African development especial in the agricultural sector was the introduction of iron tools. This innovation brought about new skills in agriculture and other sphere of economic activities.
Consequently, Africa's journey to development has been parallels with that other continents of the world. It will be important to note that before the before the European adventure, Nigeria had gained grounds in manufacturing with the indigenous technology developed independently through the primitive means of production that existed at that time. that is to say that,
the colonial incursion and the entanglement of Nigeria's economy with the West which has skyrocketed into a global relationship seem to have halted he development of indigenous technology in the country which encourages laziness on the part on Nigeria in developing independently. Little attention was paid to Agriculture and indigenous technology.
Similarly, the colonial period and the post-colonial era had paved way for global political and economic relation to the extent that most states like Nigeria find it difficult to develop and can hardly boast of an indigenous technology to call its own.
Till date, global arrangements have penetrated the world political order and goes further to shaping the trade relations of many countries. one example of the resent development is the trade liberalization which is a mechanism for the destruction of indigenous technology as it allows for open competition between developed and underdeveloped states. This is seen by dependency scholars as unhealthy competition.
1.2 Statement of the Problem
Technology is essential and important to any political system and as such, becomes a veritable instrument for both economic and political development. Nigeria today, suffers the syndrome of borrowed technology even when open to assistance and collaboration with other countries through Globalization.
The idea of Globalization as put forward by many scholars is meant to service the interest of its progenitors. Owuga in Ekpe and Akpan (2013:320) sees globalization as a technological driven process which breaks down national borders to ensure unrestricted movement of capital, technology, goods, services across national boundaries. In line with the above, it was meant to reduce resistance to its process and become beneficial to all.
yet the reverse has been the case. While some countries get richer others remain stagnant. the country till date have not been able to boast of an indigenous homemade) technology to facilitate its economy. Most Nigerian industries are often seen being equipped with foreign technologies.
As a result of this, cannot carry out a single independent relevant production or manufacturing activity without having to depend on external aid from foreign Technologies.
Worst of all, the gigantic crude oil that exists in the beneath of the Nigerian coast cannot be independently processed for immediate consumption but exported to be refined elsewhere, which is why the country which claims to be one of the largest producer of crude product still buys the same at exorbitant prices. This goes to show the level of technological backwardness in the country and the manipulation of the entity by the other countries as a result of such deficiency.
More so, the economy situation of the country craves for all round independence which entails both political and economic, yet foreign technologies have remained the sole facilitator of the Nigerian economy. In conclusion, globalization has become a threat to the poor rather than an opportunity for global action to eradicate poverty (Obadina, 1998).
Arguing further, Obadina contends that globalization is the same notion used to justify slavery and colonization. It is usually anchored on the believed that the developed nations should be free to exercise their strength without moral or legal limitation that protects the weak.
It is within this context that this project seeks to examine the point of affinity between Globalization and technological development in Nigeria.
1.3 Research Questions
Is there any long run relationship between globalization and technology development in Nigeria?
To what extent does globalization impact on Nigerian technology development?
To what extent has borrowed technologies overwhelmed the Nigerian indigenous technology?
1.4 Objective of the Study
The global state of the international system has brought both the technological developed world and the underdeveloped to converge. Despite this, the developing countries like Nigeria still struggle with technological development. Thus, this study intends to:
Examine the impact of Globalization on technological development in Nigeria
Examine the effect of foreign technology in Nigeria
Investigate the impact of Global activities on the development of the country.
1.5 Research Hypotheses
There is long-run relationship between globalization and technology development in Nigeria
Globalization has a significant impact on technology development in Nigeria
3 The more receptive Nigeria is to foreign technology, the more technologically underdeveloped it becomes
1.6 Significance of the Study
This work will serve as a frame work for future research in the Area of Globalization and the technological development in Nigeria, Also, it will sensitize both the government and the Nigerian society on the right Global dealings as regards foreign policy making that has to do with technological development.
1.7 Scope of the study
This study is carried out within the scope of Nigeria.
1.8 Limitations of the Study
In the course of this research, some setbacks such as time constrain, limited materials and access to materials as well as financial limitations were encountered. This may be responsible for some errors as inadequacies that may exist in this work.
1.9 Definition of terms
Technology
Technology is the use of scientific knowledge for practical purposes or applications, whether in industry or in our everyday life. So, whenever we use our scientific knowledge to achieve some specific purposes, technology has been used. Technology can also be defined as activities by which man seeks to adapt to his environment. It can also be defined as a scientific knowledge, used in practical ways, especially in the designing of new machines, machineries and equipment.
Globalization
The term Globalization is a multidimensional concept. for this reason. there is no universal accepted definition. The above contention notwithstanding, we shall define globalization as a technological driven process which breaks down National borders to ensure unrestricted movement of capital, technology, goods and services across national boundaries.
Development
Development has been defined as a many sided process. Development means improvement in country's economic and social conditions. More specially, it refers to improvements in way of managing an area's natural and human resources in order to create wealth and improve people's lives. Dudley Seers while elaborating on the meaning of development suggests that while there can be value judgments on what is development and what is not, it should be a universally acceptable aim of development to make for conditions that lead to a realization of the potentials of human personality.
Underdevelopment
This represents a process by which the political as well as socio-economic transformation of a country is halted and reversed such that a state of decay sets in.
Do You Have New or Fresh Topic? Send Us Your Topic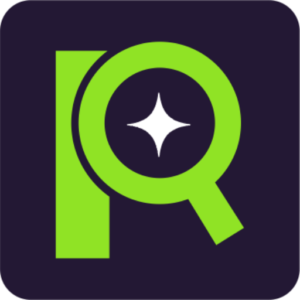 GLOBALIZATION AND TECHNOLOGY DEVELOPMENT IN NIGERIA: EMERGING ISSUES AND CHALLENGES
INSTRUCTIONS AFTER PAYMENT
After making payment, kindly send the following:
1.Your Full name
2. Your Active Email Address
3. Your Phone Number
4. Amount Paid
5. Project Topic
6. Location you made payment from
» Send the above details to our email;
contact@premiumresearchers.com
or to our support phone number;
(+234) 0813 2546 417
. As soon as details are sent and payment is confirmed, your project will be delivered to you within minutes.