FACTORS RESPONSIBLE FOR THE HIGH RATE OF COLLEGE DROPOUT IN NIGERIA
CHAPTER ONE
THE STUDY'S BACKGROUND
Colleges of education are designed to not only impart broad knowledge to their students, but also to groom and instill in them the ability to impart knowledge to others.
In other words, the colleges are intended to be teaching and preparatory institutions that will provide future teachers with sound and productive knowledge in line with the society's dynamic and systematic growth.
These colleges' well-dressed grandaunts go into schools to produce knowledgeable pupils from the primary to secondary school levels of the country's education system for our tertiary institutions.
As a result, these colleges have emerged as the primary foundation upon which our universities and research institutions can grow and thrive.
As a result, the growing number of students dropping out of those colleges has become a source of serious concern for the government and well-meaning members of society.
THE STUDY'S OBJECTIVE
This research is limited to Ekiadolor College of Education (in Ovia North East Local Government Area of Edo State). The situation at this college is thought to be applicable to other education colleges across the country.
QUESTIONS FOR RESEARCH
For the Research Project, the following Research questions were established.
1. Does the financial demand of the course program cause students to drop out?
2. Does the college environment, such as poor classrooms and a lack of teaching aids, have a negative impact on them?
3. What impact does the larger society have on students, particularly non-residential students?
4. Do employment prospects and job satisfaction have any impact on student dropout?
5. Does the age disparity in the student population have any impact on dropout rates?
6. Does the school library's stock of outdated and irrelevant materials (books) have any effect on student dropout?
7. Do students drop out because of a lack of recreational facilities in school?
8. Does the nature of the subject taken in the course of studies have any impact on student dropout?
A large number of students are admitted at the start of a semester, but only a small number remain at the end. Worse, only a small percentage of students graduate from their programs. In a society in desperate need of manpower development, such a situation cannot be tolerated.
As a result, the study aims to identify the causes of the rising rate of college dropouts and their negative impact on meeting the society's manpower demands.
OBJECTIVE OF THE STUDY
Based on the preceding significance, the research will provide case studies on the causes of college dropout among college of education students.
To be more specific:
1. Examine the characteristics of the problems that students face in college that lead to dropout.
2. Present a possible solution to the problems that are causing an increase in the number of college dropouts.
TERMS DEFINITION
School dropouts are students who were admitted to college but were unable to complete their studies due to a variety of factors.
Broad-based: This refers to a large number of subjects made mandatory in the course of study.
Cutting corners means looking for the simplest way to solve a problem, regardless of the legality or consequences.
Pay through their noses: This means that students pay with great difficulty in difficult circumstances.
Do You Have New or Fresh Topic? Send Us Your Topic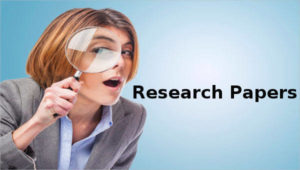 FACTORS RESPONSIBLE FOR THE HIGH RATE OF COLLEGE DROPOUT IN NIGERIA