CO-OPERATIVE SOCIETY/SCHEME contribution WITHIN MY ORGANIZATION FEDERAL ROAD SAFETY commission FRSC
CHAPTER ONE
1.01 introduction
1.1 THE STUDY'S BACKGROUND
The rise of cooperative societies in all sectors of the economy has had far-reaching consequences for the lives and activities of both rural and urban residents. A cooperative society can be defined as an association of individuals of limited means who voluntarily join together to achieve a common economic end by forming a democratically controlled business organization, making equitable contributions to the capital required, and accepting a fair share of the risk and benefits of the undertaking in which members participate.
Cooperative society is also defined as a type of organization in which people join together on the basis of equality to promote their own economic interests. Business activities, which are intertwined with business operations, provide business owners with the opportunity to save money gradually and regularly in order to finance their business.
Cooperative societies are also formed so that business owners can achieve the best results from their various imputes. A business is defined as an organization formed to produce and supply goods or services to people in order to profit. Cooperative societies in this area provide ready markets for such products. By doing so, such business owners are encouraged to produce high-quality goods, which boosts the national gross domestic product and income.
It is worth noting that business activities in various communities, societies, and urban areas are the pivot of cooperative societies because their role or main goal is to see that business organizations record huge success on a regular basis.
Based on the above assertion, the question that arises is, "Do cooperative societies make any contribution to business in any given settlement?"
1.2 STATEMENT OF THE research PROBLEM
Profit making, provision of public services, promotion of a special course, and provision of aid to others are some of the core or fundamental objectives or bases of any existing business organization.
It is through the efforts of nursing these business objectives that cooperative societies came to be. Gupt (1973:22) asserted that failure to work out a statement of purpose clearly and carefully can only lead to misunderstanding and confusion. It will result in effort dispersion, a gradual over-expansion of the field covered, and aimlessness.
Despite the commendable efforts and programs of cooperative societies in the interest of business operations in communities and the nation at large, the following statement is presented for consideration.
1. Is the cooperative society recognized by business organizations?
2. Does the business organization accept the cooperative societies' objectives, programs, and business strategies?
3. What role do positive cooperative societies play in business?
1.3 THE STUDY'S OBJECTIVE
The title of the work summarizes the main goal of this research work: "the contribution of cooperative society/scheme in business." To be clear, the following findings objective will serve as an anchor to the research work's objectives.
i. Determine whether cooperative societies/schemes have an intertwined coexistence with business in any society.
ii. Determine the extent to which cooperative societies are recognized and accepted by business owners.
iii. Determining the level of contributions made by cooperative societies and business organizations.
1.4 importance of the research
This research will be extremely beneficial to those in the academic community, government establishments or agencies, the business sector, and various policymakers. It will have a measurable impact on information education and policymaking. Suggestions for future directions and methods of improvement will also be useful in problem solving and decision-making.
Again, this research study is being conducted in the hope that the results will spark academic debate and useful research for business and cooperatives.
Though this study may not be a comprehensive examination of cooperative society. Business relationships in the economy will undoubtedly yield some insights that will be useful to both potential and practicing cooperative society members and business owners.
1.5 RESEARCH HYPOTHESIS STATEMENT
Because of the statistical testability of the problems formulated, hypothesis testing as a measure will greatly assist in carrying out the research to a logical conclusion based on the nature of the problems aforementioned.
"A hypothesis is an assumption or statement about the population that may or may not be true." 1974″191 Walpole As a result, the hypothesis of this study is regarded as a tentative statement, which will be considered positive or negative at the conclusion of the research presentation.
i. F0: Business organizations are unaware of the existence of cooperative societies.
F1: Cooperative societies are well-known to business organizations.
ii. F0: Cooperative societies' objectives, programs, and business strategies are not recognized and accepted by business organizations.
F1: Business organizations recognize and accept cooperative societies' objectives, programs, and business strategies.
iii. F0: cooperative societies have had no positive impact on business activities.
F1: cooperative societies have made a positive contribution to business activities.
1.6 DEFINITIONS OF TERMS
BYE LAWS: Regulations that govern the company's operations.
COOPERATES AFFAIRS COMMISSION: A body that registers businesses before they begin operations.
SHARES: The value of a person's investment in a company.
A LATENT NEED is one that exists but that consumers are unaware of.
PRIVATE enterprise: Business organizations owned by private individuals with the primary goal of profit.
PUBLIC ENTERPRISE: A business that is owned by the government of a country.
GOING CONCERN: The ability of a business organization to continue operations indefinitely.
Do You Have New or Fresh Topic? Send Us Your Topic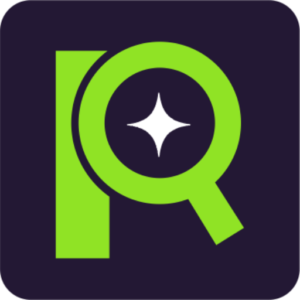 CO-OPERATIVE SOCIETY/SCHEME CONTRIBUTION WITHIN MY ORGANIZATION FEDERAL ROAD SAFETY COMMISSION FRSC