THE IMPACT OF ADVERTISEMENT ON CONSUMER GOOD DEMAND
CHAPTER ONE
INTRODUCTION
THE STUDY'S history
The term "advertisement" refers to all forms of mass communication, including radio, television, newspapers, journals, and magazines, that are used to promote the use of particular goods or services to inform, educate, and persuade the general public.
When an advertisement is abruptly inserted into a program that tells us about a business in which individuals advertise their products to raise awareness and convince customers to buy them, we sometimes get irritated. Advertising for different mineral drinks is primarily done in print and broadcast media. With particular emphasis on radio, television, magazines, billboards, and newspapers, the advertisement seeks to persuade and convince its target market of the unique benefits of consuming the seven-up brand.
By convincing potential customers that their brand of seven-up drink is the best in town in terms of its high-quality ingredients and satisfaction, the advertisement sought to persuade them. On the calendars that their manufacturers give to customers, there are some slogans printed. Such a slogan aims to reassure potential customers and consumers of the advantages of attainable satisfaction.
This enables the consumer to purchase the product based on expectation rather than the actual product. In addition, according to one theory, consumer satisfaction depends on how well a product performs and what the consumer expects from it. This means that if the products live up to expectations, the customer is extremely satisfied; if they don't, the customer is disappointed.
Therefore, producers primarily create or produce satisfaction rather than just the physical product. In light of this, we can assume that consumers who purchase seven-up do so in the hopes that it will fulfill their desired intentions; they do not purchase the actual product itself.
STATEMENT OF THE problems
Despite the advertising industry facing criticism and accusations. For example, in recent years, the amount spent on advertising in Nigeria has increased to the point where some have begun to wonder why. For instance, "Tom Omo Tage" among other things claimed that the public was aware of some "goods" that spent half a million naira (N 500,000.00) annually on advertisements for common chocolate drinks or that Young Great Advertising Limited was already generating over seven million nairas (N 7,000.00) annually.
OBJECTIVE OF THE STUDY
The objective of this study is to evaluate these efforts' value in terms of consumer attitude. To these ends, the research will concentrate on
I Determining whether Seven-Up advertising contributes to brand switching
ii) Analyzing additional elements involved in consumers' positive or negative perceptions of advertising.
iii) Researching the extent to which consumer consumption of seven-up is influenced by advertising
SIGNIFICANCE OF THE STUDY
This study is intended to assist in choosing the best media for their target audience. Additionally, it is hoped that it will assist the manufacturers in designing their advertisements and products to reflect the qualities that customers find most valuable.
Customers are switching brands more frequently due to rising patronage.
THE QUESTIONS FOR RESEARCH
1) What other factors, besides advertising, affect seven-up consumption among consumers?
2) How does advertising affect seven-up consumption among consumers?
3) Does advertising cause consumers to switch brands?
4) To what extent, if any, do consumers believe the claims made in seven-Up advertising?
OBJECTIVES OF THE STUDY
The study will only look at how consumer perceptions are affected by seven-up product advertising. The researcher also looked into the notion that consumer brand switching and patronage were related to advertising.
TERM DEFINITIONS
Making products and services known to the public through informational media is known as advertising.
DEMANDS: Purchasing goods and services with cash or its equivalent in consumer goods.
PATRONAGE: This refers to a consumer's regular purchases of a particular product brand.
Consumers are people who use goods and services.
BRAND-NAME: The name was given to a particular category of goods, such as the Seven-Up bottling company
ADVERTISED PRODUCT CHAINS: These are characteristics of the advertised product or what the advertisement claims the consumer will gain from the product.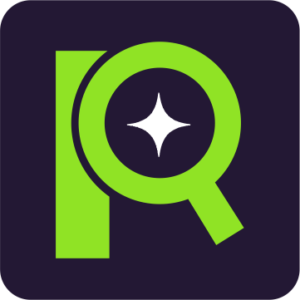 Do You Have a New or Fresh Topic? Send Us Your Topic