THE FACTORS THAT AFFECT STUDENT TEACHERS' PERFORMANCE DURING TEACHING PRACTICE
CHAPTER ONE
INTRODUCTION
THE STUDY'S BACKGROUND
Education is viewed as a tool for change. Every country believes in the effectiveness of education as a powerful tool for concept development, which is why most countries are attempting to adjust their educational philosophy and policies to match the changing economy and social structure (NPE1987) education is a process by which people become accustomed to the culture into which they are born in order for them to develop it further. Aside from that, education is focused on the maximum mental, social, and religious development of individual members of society so that the individual can be useful to himself and society (farrant, 1992).
In order to eradicate illiteracy in education in a developing country like Nigeria, the government took steps in this direction. This resulted in more people enrolling in universal "free" primary education (UPE) programs implemented by various governments in primary school and, later, secondary school in order to meet the increasing trend of admission into secondary schools.
Despite this, the performance of education in schools at this secondary school in Ondo state has remained depressing. The falling standard of education in schools has been attributed to a number of perceived factors, including a lack of support for students teachers by host teachers/principals, unfavorable climate, and government problems.
According to Fagbonuye (1999), one of the many reasons for poor student performance is a lack of teachers in schools. It cites a situation in which four teachers were forced to face one thousand students who were both qualitatively and quantitatively incapable of producing students with high academic standards.
PROBLEM STATEMENT
Previous research has shown that the factors influencing student performance during teaching practice have been of great concern to many individuals, parents, teachers, government, and even students. It is clear that performance is declining even though most of the bodies mentioned above are doing their best.
For the research Project, The following questions were posed in order to find solutions to these issues:
1. How does the learning environment affect student and teacher performance?
2. Does a lack of support from host teachers have an impact on student performance?
3. How does the attitude of teachers influence the performance of student teachers?
4. How does the supervisor's attitude affect the performance of the students' teachers?
STUDY OBJECTIVE
The purpose of this study was to determine the factors influencing student teachers' performance during teaching practices in Ilaje Local Government Area, Ondo State. With the goal of providing suggestions for improvement in order to improve academic performance. In this light, the following aims and objectives were developed in order to answer the research questions.
1. To identify the constraints that result from teachers' lack of support for students.
2. To determine how the attitude of students and teachers during teaching practice has affected student performance.
3. Determine whether poor school infrastructure affects student and teacher performance.
4. Determine how the school's learning climate affects student and teacher performance.
QUESTIONS FOR RESEARCH
For this study, the following research questions were developed.
1. Does a lack of support from host teachers affect student performance?
2. Does the attitude of students affect the performance of student teachers?
3. How does the student's attitude influence the performance of the student's teachers?
4. How does the supervisor's attitude affect student teacher performance?
THE STUDY'S IMPORTANCE
This study looks at some of the factors that influence student-teacher performance at Ilaje Secondary School in Ondo State. It is hoped that it will be possible to identify the factors that influence student performance in school and make recommendations to educational administrators on how to improve the teaching and learning process. It could also be very important to parents and government curriculum planners.
The study's findings may highlight the need for adequate teaching aids, government motivation of teachers, seriousness on the part of students, and parental cooperation from most teachers. The findings of this study may help educational administrators with teacher training and monitoring, as well as reduce poor student performance. These may result in more effective and qualitative education, as well as improved academic performance among students.
1.7 TERM DEFINITION
The following terms were defined in the context and used in the research.
Instructional materials are materials used to instruct students in a specific direction during a unit of instruction.
Quantitative: measurable properties of things.
Quality is emphasized in qualitative terms.
Students' academic performance: notable action achievement.
Host teachers are also considered permanent teachers at the school.
Educational administrators are school officials who are responsible for the proper organization and monitoring of school activities.
Student teachers are students who are gaining teaching experience as part of their education.
Educational effectiveness: achieving the desired outcome in the course of study.
Do You Have New or Fresh Topic? Send Us Your Topic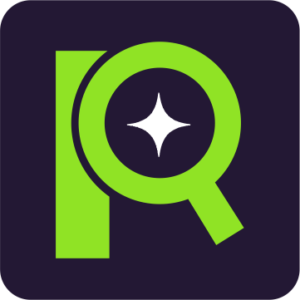 THE FACTORS THAT AFFECT STUDENT TEACHERS' PERFORMANCE DURING TEACHING PRACTICE