THE EFFECT OF INSTRUCTIONAL RESOURCES ON SECONDARY SCHOOL STUDENT ACCOUNTING ACADEMIC PERFORMANCE
Abstract
The effect of instructional resources on secondary school students' academic performance in accounting was investigated in this study. The study's total population is 200 staff members from chosen secondary schools in Markudi, Benue state.
The researcher collected data using questionnaires as the instrument. This study used a descriptive survey research approach. The survey included 133 respondents, including principals, vice principals, administrators, senior personnel, and junior staff. The acquired data was organized into tables and evaluated using simple percentages and frequencies.
chapter one
Introduction
1.1The Study's Background
Print and non-print instructional materials are used to convey information to pupils during the educational process. Kits, textbooks, periodicals, newspapers, photos, recording films, and other educational materials are examples of instructional materials. The significance of instructional materials in the teaching and learning process is critical. It improves the students' memory levels.
Because oral teaching cannot be the key to successful pedagogy in this day and age, the teacher must use instructional resources to make the teaching and learning process exciting (NIC hulls, 2003; Raw 2006). According to Abdullahhi (2010), instructional materials are instruments that are manufactured locally or imported that aid in the teaching/learning process.
According to Obanga (2005), these are resources that are used to compose ported and have the potential to significantly improve the intellectual usage impact of instructional materials. The usage of instructional materials can improve learning outcomes. Cronbach (2009) defines the important parts of behavior that serve as the foundation for learning theory situations, which include all of the things, people, and symbols in the learning environment.
A person's experience in a circumstance prepares them to respond to similar situations in the future. The use of instructional materials can capture an individual's attention by providing an interest objective that will assist the learner in achieving direct effort. The teacher's motivation challenge is fundamentally one of setting an environment with instructional materials in which the learner can perceive the goals he wants to achieve. The following is how Brown etal (2005) summarized the role of instructional aids:
It encourages meaningful dialogue as well as successful learning.
They improve retention, making learning more lasting.
They aid in overcoming the limitations of the classroom by making the inaccessible accessible.
They provide a shared experience on which further learning can be built. They motivate and stimulate kids to learn.
They stimulate participation, especially if students are given the opportunity to manipulate the materials used.
According to Osuala (2010), it not only helps to excite and generate interest on the side of the student, but it also helps to increase respect for the teacher's expertise of the subject. During instruction, instructional elements are also described as concrete or both to the sense organs (Aginna-Obu 2000).
In the ordinary classroom, the nature of the learning and the vast range of student abilities demand a high level of teaching and expertise in the way of delivering the subject matter. This has been shortened due to the lack of educational materials in schools.
However, a fundamental goal shared by all teachers is to keep class presentations genuinely new, interesting, and challenging for their pupils. This will allow the teacher to tailor the learning approach as well as the content to the needs of the students. This goal is best accomplished through the use of educational materials.
The value of using and valuing instructional resources in every learning and teaching setting cannot be overstated. For any learning to occur, the instructor must employ these materials that will allow him to teach effectively.
The manner of teaching biology that the teacher employs is influenced to some extent by the equipment and other instructional materials. The approach used could be demonstration, experimentation, or discussion.
Both instructors and school administrators agree that, in addition to the chalkboard and textbooks that are frequently accessible for use by teachers, there are other materials that can enhance or complement the teacher's work in the teaching/learning process.
These items are frequently referred to as "instructional materials." One of the reasons why students in our secondary schools sometimes struggle to understand what the instructor is teaching is the lack of instructional tools that may easily transmit the lesson message to the learners. According to Orji (2000), a teaching aid is "the direction of learning activities" that "a teacher utilizes to inspire and awaken students' desire to study."
Material resources like as textbooks, stationery, furniture, equipment, and recreational facilities, according to MOE (1994), are crucial to effective education and have a beneficial impact on academic performance. According to Adedeji and Owoeye (2002), the availability of physical material resources is critical to any educational activity.
They believed that appropriate school buildings, classroom equipment, and other instructional facilities were necessary for the achievement of any educational goals. According to them, the resource situation in a school is a crucial factor of secondary school success.
Teaching resources/materials are the items that the instructor utilizes to make classes exciting and easy to comprehend for pupils, and they should therefore be provided in sufficient quantity for effective teaching and learning. Sekyere (2002).
Teaching-learning resources range from the relatively simple and affordable chalkboard, textbooks, flat picture diagrams, illustrations, and maps to the more complex and expensive television, projectors, computers, slides, and filmstrip projectors Tamakloe, Amedahe, and Atta (2005). According to Amankrah (1996), most schools lack teaching and learning resources/materials, and even if they are present, textbook copies are few or limited.
According to Abban (1973), the lack of teaching and learning resources/materials causes teachers to be authoritarian in the sense that students are passive recipients of the teacher's ideas, perspectives, and beliefs. It is apparent that this is a significant impediment to learning any subject.
When there are sufficient teaching and learning resources/materials available, pupils are driven to learn more. This is because students are driven to complete further readings and study to learn new knowledge, which influences their performance.
Only a few schools in Ghana have access to traditional teaching and learning materials, while many teachers and pupils lack access to and training for advanced information communication devices. According to Adedeji and Owoeye (2002), the quantity of physical or material resources supplied to a school has no meaningful association with the academic performance of vocational education students if the human resource is not qualified to use them.
According to Squire (2002), having the necessary resources organized in a controllable framework is insufficient without a competent distribution route. According to Tamakloe et al. (2005), simply using teaching learning tools or resources does not ensure effective communication or teaching. Their usefulness in facilitating teaching and learning, however, is due on their careful selection and skilled handling by teachers.
According to the preceding statement, for successful learning to occur, a student must be effectively guided by the teacher by adopting various methods and techniques by which his instruction might be meaningful.
STATEMENT OF THE PROBLEM
Despite the relevance of instructional materials to student academic performance, most students complain about being taught ideas that appear to be abstract in nature.
It also shows that teaching and learning resources/materials have a good impact on any subject's teaching and learning. As a result, it is critical for teachers to become acquainted with the various types of educational materials available, as well as the benefits that may be garnered from their effective application.
Despite the enormous importance of teaching and learning resources on student academic performance in the teaching and learning process, it appears that most schools in Nigeria, using selected secondary schools in Markurdi as a case study, have limited or no teaching and learning resources/materials.
In some circumstances, most teachers have difficulty handling some of the teaching and learning resources/materials, and inappropriate handling of teaching and learning resources/materials can have a negative impact on students' academic achievement in any topic.
THE STUDY'S OBJECTIVES
The study's aims are as follows:
To investigate the availability of instructional materials for accounting teaching and learning in Markurdi.
To ascertain the impact of instructional materials on accounting students' academic performance.
To investigate how teachers and students of financial accounting perceive teaching and learning resources/materials in the teaching and learning process.
HYPOTHESES FOR RESEARCH
HO: There are no instructional materials available for accounting teaching and learning in Markurdi.
Greetings: Accounting training materials for teaching and learning are available in Markurdi.
Hypothesis No. 2
HO: There is no effect of instructional materials on accounting students' academic achievement.
Hello, there is an effect of instructional materials on accounting students' academic achievement.
THE IMPORTANCE OF THE STUDY
The research findings will help policymakers (Federal Ministry of Education (FME) officers and related curricular agencies) since they will be more educated about the utilization of instructional materials for instructors and students.
The study's findings would also be useful to school administrators (principals, H.O.D., and counselors, for example), who recognize the importance of instructors understanding the impact of accessible teaching resources. If a teacher is highly driven and encouraged by his immediate supervisors, he will recognize the importance of knowing when to employ instructional resources.
It will also instill in teachers the habit of employing instructional materials appropriately in the teaching learning process in order to excite students' interest and resolve.
Furthermore, the findings of the study will be useful to designers of various instructional materials. When the many elements that influence the utilization of various instructional materials are considered, the various educational technology centers, both at institutional needs and at resource centers, will benefit.
THE STUDY'S SCOPE AND LIMITATIONS
The study's scope includes the impact of instructional resources on secondary school students' academic performance in accounting. The researcher comes upon a constraint that limits the scope of the investigation;
a) RESEARCH MATERIAL AVAILABILITY: The researcher's research material is insufficient, restricting the scope of the investigation.
b) TIME: The study's time frame does not allow for broader coverage because the researcher must balance other academic activities and examinations with the study.
1.7 TERM DEFINITION
Materials for Instruction
They are didactic resources that are intended to facilitate learning and teaching. They can also be defined as locally created or imported items or tools that, when used wisely, can significantly improve a lesson.
Effect
Is it capable of generating the intended outcome? When something is regarded effective, it indicates it achieves the desired or expected result or leaves a lasting impact.
Availability
In the context of a computer system, availability refers to a user's ability to access information or resources in a specific location and format.
Do You Have New or Fresh Topic? Send Us Your Topic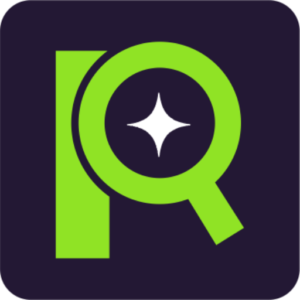 THE EFFECT OF INSTRUCTIONAL RESOURCES ON SECONDARY SCHOOL STUDENT ACCOUNTING ACADEMIC PERFORMANCE