PROLIFERATION OF CHURCHES IN NIGERIA AND THE INCREASE IN SOCIAL DECADENCE
CHAPTER ONE
INTRODUCTION
THE STUDY'S BACKGROUND
The issue of moral decadence in our society is something that needs to be addressed. Many things have gone wrong because no one sees the point in acting uprightly at all times, in all places, and in all circumstances. The continuing decline of personal virtue in the world's societies appears to be the single most pressing issue of our time.
Until recently, churches had deferred from their original roles in morality, despite continued political pressure from outside the church to move churches either towards or away from a value-oriented orientation. This posse's questions and ideas about the appropriate approach to moral learning in today's society. Oviawe (2012)
According to Oviawe (2012), moral and morale are polite, decent, and appropriate ways of portraying ourselves in our duties, at home, and in society. It is a socially acceptable way of living. It is also known as the principle of right and wrong or decorum. Our forefathers and mothers practiced moral and morale to the core and held high regard for them. They also handed them over to us with care.
At the time, they paid special attention to how they sat, walked, talked, greeted, and ate, as well as the principles of right and wrong, discipline, and commitment in everything they did and how they did it. They were conscientious about their responsibilities, adhering to all applicable rules and regulations. They saw it as preserving their dignity and respect for themselves and others. They made certain that everyone was properly educated.
According to BERKOWITZ, MARVIN W., and OSER, FRITZ, eds. (1985), our society had a high sense of respect, determination, and diligence to work in the past. Today, the sense of awe, respect, determination, and hard work is slowly fading. This, they claim, is evident in the way people act carelessly.
We are all aware of how morally bankrupt our society is today. There is no doubt that things are falling apart, and many people act as if there is no need for decency and diligence in matters that are important. Moral, social, and cultural decadence is on the rise.
Children's innocence appears to be fading. As a result, many young people, including children, become slaves to fashion and modern things that destroy them. They flaunt arrogance, cultism, vandalism, and a complete lack of morals. Youths and children are now like sheep in the absence of a shepherd. They are unable to concentrate or maintain focus.
PROBLEM STATEMENT
Everyone wants to be successful, healthy, happy, and wealthy, but most people are unwilling to pay the price. They may be willing to pay a portion of the price on occasion, but not the entire price. They always have excuses or rationalizations for not disciplining themselves to do everything necessary to achieve their goal.
The problem in our society today is a high level of moral decadence, as churches, parents, and tutors, among others, have failed in their role of moral education. As a result, the purpose of this research is to look into the proliferation of churches in Nigeria and the rise in moral decadence in the society.
OBJECTIVE OF THE STUDY
The goal of this research is to determine the extent to which moral decadence has infiltrated our Nigerian society today. And to propose some solutions for reducing the problems of moral decadence.
QUESTIONS FOR RESEARCH
1. Is moral decadence caused by a lack of moral education?
2. Is parental neglect a cause of moral decadence?
3. Is church discipline a means of eradicating moral decadence?
4. Is Nigeria's high divorce rate a sign of moral decadence?
5. Is school truancy a sign of moral decadence?
THE STUDY'S IMPORTANCE
The study is significant because it teaches us about the relationship between the church and morality. It will be a document that can be referred to if there is any doubt about the issue of moral decadence.
It will serve as documentation to educate Christian leaders on the importance of moral education in churches.
Finally, the study will educate the public about the causes of moral decadence and how to find long-term solutions to this problem.
THE STUDY'S OBJECTIVE
The study is intended to look into the proliferation of churches in Nigeria as well as the rise in moral decadence in the society. The research is limited to the Nigerian society.
Do You Have New or Fresh Topic? Send Us Your Topic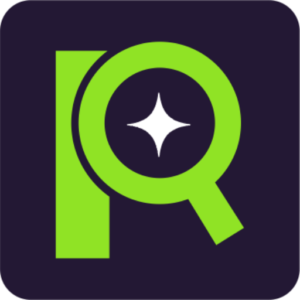 PROLIFERATION OF CHURCHES IN NIGERIA AND INCREASE IN SOCIAL DECADENCE