KNOWLEDGE CREATION AND SHARE IN ACADEMIC LIBRARIES AS A DETERMINANT OF RESEARCH PRODUCTIVITY
ABSTRACT
The study evaluated knowledge sharing practices in NOUN regional campus faculty departments and identified gaps in order to determine how knowledge is managed and shared in an Open and distance learning institution and whether knowledge management (KM) plays a role. The quantitative study was conducted at the National Open University of Nigeria's ten regional campuses.
The study found that people are eager to participate in knowledge-sharing activities. However, the lack of a clear knowledge policy has a negative impact on the university's ability to competely position itself as a knowledge driven university in the knowledge economy, which has an impact on research productivity and distance learning course delivery at the NOUN.
One of the key recommendations from this research is that the university develop a Knowledge policy that is aligned with its strategic plan and serves as a guideline for knowledge sharing internally and externally, as well as making it mandatory for academic staff to publish internally and store their publications in the university repository.
CHAPTER 1
1.1 BACKGROUND OF THE STUDY
Since the emergence of knowledge management (KM) as a discipline, there have been numerous arguments and debates about whether knowledge management is simply rebranded information management. Western philosophers have generally agreed, according to Nonaka and Takeuchi (1995: 21), that knowledge is "justified true belief." Thus, in terms of logic, the definition of knowledge is far from perfect. According to this definition, our belief in the truth of something does not constitute true knowledge of it if there is even a remote possibility that our beliefs are incorrect.
During the industrialization period, factories generated value by utilizing resources such as labor and capital. Recently, value has been derived from knowledge. Knowledge has become a resource, resulting in the growth of the knowledge economy. As a result, the knowledge economy has had a significant impact on the way businesses operate.
Companies have had to focus on their intangible resources to drive increased financial returns and competitive advantage in the face of the knowledge intensity of products and services and the fast-paced transformation in global competition (Grange 2006: 18). Companies must properly manage their knowledge in order to survive in this era. Companies that perform well or rank high in the business world have knowledge management practices embedded in their daily activities, processes, and routines, according to management literature (Nonaka and Takeuchi, 1995:4).
As a result, institutions of tertiary distance education have recognized the importance of KM as they compete with traditional universities for funding from governmental and international donors. They are also under pressure from students, who want high-quality tertiary education, as well as from the industrial demand for qualified graduates.
With the current liquidity crisis and the desire to improve the quality of graduates in a country like Nigeria, which is facing economic challenges, there is a real need for academic faculty staff to share knowledge and information in order to reduce information replication. The loss of institutional memory as a result of staff turnover also drives the distance education sector to adopt KM practices.
1.2 OBJECTIVE OF THE RESEARCH
The study's rationale is that NOUN has been in existence for 18 years, and the lecturers are spread across the country in all 10 provinces where the university has centers. As a result of the lecturers' limited personal interactions, the researcher felt it was necessary to conduct a study of this kind in order to evaluate knowledge sharing in an institution of this caliber.
The purpose of this study was to identify the KS practices used at Nigeria's National Open University. The study assessed knowledge management practices in the National Open University of Nigeria Regional Centres to identify gaps, with the goal of determining how knowledge is managed and shared in the distance learning university space. This includes the effects of KS enablers and barriers on course delivery in distance learning programs.
The study is significant because it evaluates the knowledge management measures used by NOUN in the delivery of distance teaching and open learning. It is hoped that the study's findings will help policymakers and course providers implement knowledge-based distance education delivery.
This would provide empirical support for the NOUN's proposed knowledge-based developments in distance education. The study is expected to inspire other researchers to explore new avenues for harnessing best knowledge management strategies to promote growth in knowledge-based distance education.
1.3 THE PROBLEM'S STATEMENT
The Nigerian tertiary education sector is challenged by a high turnover of academic staff. Academic staff leave for greener pastures year after year, while others retire due to old age. They do not, however, leave their knowledge in the institutional memory.
In a related study, Mapolisa and Chirimuuta (2012) investigated strategies for rehiring former National Open University of Nigeria staff, highlighting the use of lecturers' expertise in quality assurance, staff development schemes, competitive salaries, and schemes to acquire houses, cars, and start businesses as staff retention strategies.
One of the most difficult challenges that many African universities continue to face is attracting and retaining top performers (Mihyo 2008). Despite the fact that there are resource centers or mini-libraries in each regional center, when employees leave the organization, they take their knowledge with them.
Through its vision and mission, the National Open University of Nigeria claims to be a center for academic excellence in Nigeria, having developed distance learning and having the largest student enrolment in Nigeria (National open university of Nigeria: 2009).
This means that the increase in student enrollment, as well as in distance learning programs, has presented a new challenge for the NOUN's academic staff in terms of developing appropriate strategies and innovations in research and innovation, as well as in providing teaching and learning at the university.
Rowley (2000: 329) argued that universities do have a significant level of knowledge management activities, and that it is important to recognize these and use them as foundations for future development rather than inventing an entirely new paradigm. As a result, a university like the National Open University of Nigeria is expected to take part in a larger knowledge creation process that results in the creation of knowledge repositories from which future generations of scholars and researchers can draw.
1.4 QUESTIONS FOR RESEARCH
The problem-based research questions sought to assess the existence of KS practices. The study's main question was whether the faculty at Nigeria's National Open University practiced knowledge sharing. Related questions included:
Is there a culture of sharing information and knowledge in the NOUN?
How does the university encourage academic staff innovation, creativity, and new ideas?
Are adequate technological resources available to support effective KM?
How do academic employees conceptualize, internalize, and apply new knowledge?
What are academic staff's thoughts on the benefits of KS practices?
1.5 THE STUDY'S LIMITATIONS
The study was limited to full-time academic staff at Nigeria's National Open University. The findings and recommendations, however, can be generalized to the tertiary distance education sector.
1.6 THE STUDY'S LIMITATIONS
The researcher encountered time and resource constraints. Some respondents did not return the questionnaires, and there was initially apathy toward completing online questionnaires. Because the time available for conducting this research was limited, not all avenues for data collection were fully explored.
Some questions about knowledge sharing and its appropriateness were raised in the study only to the extent that they are expected to have a specific impact on knowledge sharing patterns. The research took place concurrently with the researcher's academic semesters, so the researcher did not have enough time to meet with the supervisor for discussions because the researcher works full-time during the week.
In Nigerian distance education institutions, research in the field of KS has received little attention. The issue of KS is a major concern for universities in general, and especially for open and distance learning institutions, because it has implications for staff retention, research productivity and output, and course delivery and throughput.
The study is significant because it is being carried out at a time when NOUN is transitioning to technology-based instruction and course delivery. The study is expected to add value to future strategic planning and to provide recommendations on how the NOUN can best achieve its academic excellence goal in its mission through knowledge sharing.
The study is significant because, because NOUN is still in its early stages, it was necessary to conduct a study of this type in order to evaluate a developing concept, knowledge management, in an institution of this caliber. This is also supported by the fact that the various stages of development must be closely monitored.
The study aims to persuade university policymakers and course providers of the importance of knowledge management when designing modular course programs. This is to determine whether knowledge management plays a significant role in course planning and delivery by assessing a growing segment of distance education, which is knowledge management.
1.8 A SUMMARY OF THE CHAPTERS
Chapter 1 has introduced the study and explained its rationale.
Chapter 2: In Chapter 2 of the thesis, the literature review discusses philosophical and conceptual arguments relating to knowledge sharing (KS), with the goal of shedding light on empirical studies conducted in knowledge sharing in a university setting.
12
The research process is outlined in Chapter 3: Research design and methodology. It consists of research design, subject selection, instrumentation, and field procedures. This chapter also covers data collection and recording, as well as data processing and analysis procedures. The research data is based on a sample of academic staff from the National Open University of Nigeria's ten regional centers.
Chapter 4 presents, analyzes, interprets, and summarizes the questionnaire data. Chapter 5: Based on the findings, the author offers some reflections and recommendations to policymakers at Nigeria's National Open University, as well as suggestions for future research.
Do You Have New or Fresh Topic? Send Us Your Topic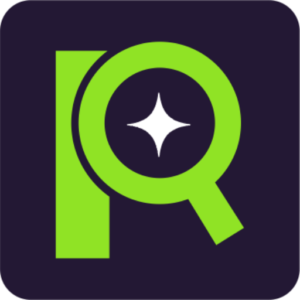 KNOWLEDGE CREATION AND SHARE IN ACADEMIC LIBRARIES AS A DETERMINANT OF RESEARCH PRODUCTIVITY