ABSTRACT
Road transport and rural development in Nigeria have being topical issue and have been identified by many as crucial component for economic development of the country, in light of the above, the paper adopted survey method together data while secondary sources of data were also utilized to argument.
Later questionnaires were administered in three randomly selected communities in the study area. The analysis of the data revealed an inequality in the provision of road infrastructure and rehabilitation of roads in the area, resulting in disparities in the level of development.
The poor condition of roads in the area is having negative effects on agricultural activities which are the major source of income of residents, thereby increasing the poverty rate. The study recommendations integrated rural development strategy, empowerment of the grassroots dwellers by the government to enhance grassroots development.
Others include the establishment of road maintenance unit at the local government level to ensure that existing roads are kept in good condition encourage private public participation in rural road development and community efforts should be encouraged through self-help approach.
CHAPTER ONE
INTRODUCTION
1.1       Background of the Study
Man, nations, regions and the world would be severely limited in development without transportation, which is a key factor for physical and economic growth (Oyesiku, 2002). Transport, no doubt, is a live wire of any society; this is a result of its crucial roles in socio-economic and political activities of a nation.
For instance, transport of any mode has enhanced spatial interaction, induced location changes and integrated various regional spaces. Suffice it to stress that, transportation is the process by which people, goods and services move from one place to another.
Transportation is indispensable to modern economic development especially in a developing country like Nigeria. In support of this, Wane (2001), pointed out that transportation is a crucial vector for urban insertion since it gives access to economic activity; facilitate family life, and helps in spinning social networks.
Road transportation is the mode that has expanded the most over the last 50 years, both for passengers and freight transportation. Roads have a functional hierarchy depending on the role they play in the network. At the top of the hierarchy are freeways (highways), which are limited access roads with no intersections.
There are also arterials that are roads that have traffic signals at intersection, forcing vehicles to stop. These arterials are fed by collectors and local roads, which have the main purpose to connect specific activities (residences, retail stores, industries). Put together, this network enables point to point services, a notable advantage the road transport has over other transport modes.
Road transport, however, possesses significant advantages over other modes: The capital cost of vehicles is relatively small, which makes it comparatively easy for new users to gain entry. This helps ensure that the trucking industry, for example, is highly competitive.
Low capital costs also ensure that innovations and new technologies can diffuse quickly through the industry. Another advantage of road transport is the high relative speed of vehicles, the major constraint being government-imposed speed limits.
One of its most important attributes is the flexibility of route choice , once a network of roads is provided. Road transport has the unique opportunity of providing door to door service for both passengers and freight. These multiple advantages have made cars, buses and trucks the modes of choice for a large number of trip purposes, and have led to their market dominance for short distance trips.
The success of cars and trucks has given rise to a number of serious problems such as a significant growth of fuel consumption, increasing environmental externalities, traffic congestion and a safety (accidents) have also emerged.
Road infrastructure is a large consumer of space with the lowest level of physical constraints among transportation modes. However, physiographical constraints are significant in road construction with substantial additional costs to overcome features such as rivers or rugged terrain.
While historically road transportation was developed to support non-motorized forms of transportation (walking, domestication of animals and cycling at the end of the 19th century), it is motorization that has shaped the most its development since the beginning of the 20th century.
Road transportation has an average operational flexibility as vehicles can serve several purposes but are rarely able to move outside roads. Road transport systems have high maintenance costs, both for the vehicles and infrastructure. They are mainly linked to light industries where rapid movements of freight in small batches are the norm. Yet, with containerization, road transportation has become a crucial link in freight distribution.
The road transport sector is a significant contributor to a wide range of environmental and social problems. Road transport gives rise to various forms of air, water and land pollution, noise pollution, contributes to global warming and causes accidents as well as congestion (UNEP 2000). In addition to causing direct mortality, roads can have a number of indirect impacts such as habitat fragmentation
This can result from either animals not being able to cross the road without being killed or through avoidance of the road. While improvisation of roads is a serious topic of research, road transport of the future includes aspects like solar panel roads and cars where solar cells have replaced asphalt or tar, and there are vehicles with electric motors reducing emission. Road transport of the future aims to work on these negativities and turn them around.
Generally, rural areas server as the base for the production of food and fiber, the major sources of capital formation for a country, and a principal market for domestic manufactures (Olayiwola and Adeleye, 2005). For instance, most of the rural roads are in poor condition, and this has imposed significant cost on the national economy especially to the agricultural activities due to increased vehicle operating costs and travel times (Akintola, 2007).
The Federal Government of Nigeria (FGN) has embarked on various programs at one time or the other to ensure the provision of adequate transport facilities to meet the needs of the rural population but these programs have not been able to achieve hundred percent successes.
The importance of transport facilities in rural areas can be justified from both social and economic perspectives. Socially, a significant proportion of Nigeria population lives in the rural areas and demands various forms of transport to facilitate socio-political interactions.
Secondly, the rural areas are indispensable in the supply of food, raw materials to urban centers and the country's economic growth as a whole. In light of the above, it becomes expedient to examine rural transportation problems, so that the extent of the problems can be known, and possible solution proffered to achieving sustainable rural development.
Do You Have New or Fresh Topic? Send Us Your Topic 
1.2       Statement of the Problem
The major constraint with developing and maintaining rural roads is the fact that they are unfortunately rural, and often difficult to access. In Onna Local Government area most roads are unpaved, and some are graveled. Keeping these roads in a condition that provides all weather access is becoming increasingly difficult since transport is the pivot on which economic growth in any country revolves.
The role of transportation in rural development had been a major challenges of human health, socio-economic aspect of the rural areas. It also affect the production of goods and services in the rural areas, movement of people resulting as a result of lack of good road in the rural areas cannot be overemphasized as it cause poor production of agricultural products.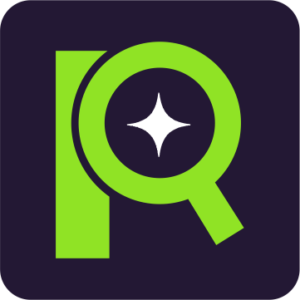 TRANSPORT AND RURAL DEVELOPMENT IN ONNA LOCAL GOVERNMENT AREA: ECONOMIC AND ENVIRONMENTAL IMPLICATIONS
INSTRUCTIONS AFTER PAYMENT
After making payment, kindly send the following:
1.Your Full name
2. Your Active Email Address
3. Your Phone Number
4. Amount Paid
5. Project Topic
6. Location you made payment from
» Send the above details to our email;
contact@premiumresearchers.com
or to our support phone number;
(+234) 0813 2546 417
. As soon as details are sent and payment is confirmed, your project will be delivered to you within minutes.