WORKING CAPITAL MANAGEMENT PRACTICES OF small AND medium SCALE ENTERPRISES IN NIGERIA
ABSTRACT
The primary goal of this research was to identify the working capital management methods required by Small and Medium Scale Enterprises (SMEs) in delta state, Nigeria for effective operations. Six research questions were posed for the study, including what are the sources of financing working capital required by SMEs for effective operations?
Six null hypotheses were proposed for the study, including there is no significant difference in the mean responses of managers and accountants on the cash management practices required by Small and Medium Scale Enterprises for effective operations in Delta State.
For this investigation, a descriptive survey design was used. The study's population included 3,627 respondents, including 2,012 managers and 1,615 accountants from Delta State's 2,012 Small and Medium Scale Enterprises, as registered with the Ministry of Commerce and Industry.
A sample size of 1,110 respondents was chosen using proportionate stratified and systematic random selection approaches, with 616 managers and 494 accountants representing 30.6 percent of the population.
The study's instrument was a Working Capital Management Practices Questionnaire (WCMPQ), which was face validated by five experts: two from the Department of Vocational Teacher Education at the University of Nigeria Nsukka, two from the Delta State University faculty of education, and one industry professional.
The study received a Cronbach Alpha Reliability Coefficient of 0.81. The instrument was administered in person with the assistance of 18 experienced research assistants. 990 of the 1110 questionnaires distributed were retrieved and used in the study.
The mean and standard deviation were used to answer the six research questions, while t-test analysis was used to assess the six null hypotheses at the 0.05 level of significance. The conclusions include: (1) SMEs in Delta State require both long-term and short-term sources of finance for working capital;
and (2) SMEs in Delta State require the majority of cash management methods. Among other things, it was suggested that business educators, particularly accounting educators, be innovative in their instruction by providing
their students with relevant skills in cash management, accounts receivable management, inventory management, accounts payable management, and investment management; this will give these students a better chance of success when they establish SMEs.
Do You Have a New or Fresh Topic? Send Us Your Topic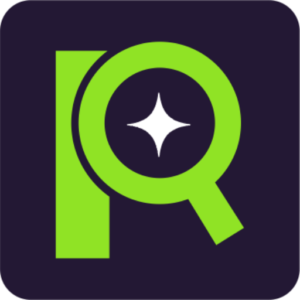 WORKING CAPITAL MANAGEMENT PRACTICES OF SMALL AND MEDIUM SCALE ENTERPRISES IN NIGERIA
INSTRUCTIONS AFTER PAYMENT
After making payment, kindly send the following:
1.Your Full name
2. Your Active Email Address
3. Your phone Number
4. Amount Paid
5. Project Topic
6. Location you made payment from
» Send the above details to our email;
contact@premiumresearchers.com
or to our support phone number;
(+234) 0813 2546 417
. As soon as details are sent and payment is confirmed, your project will be delivered to you within minutes.