THE NEED FOR AUDITING AND INVESTIGATION IN SMALL scale BUSINESS organisation
CHAPTER ONE
1.1 INTRODUCTION TO THE study
The work of an auditor in any organization cannot be overlooked or overstated. This is due to the fact that in previous years, when there was no auditor to take proper care of the organizational financial statement, many organizations such as small scale business organizations, manufacturing companies, and even private companies experienced frauds and errors in their operations.
The enterprises that existed at the time were largely short-lived joint ventures. Profit determination was straightforward in such circumstances. It was equal to the cash surplus at the end of the venture. It should also be noted that audits were done at this period for reasons other than statutory requirements, and that the responsibilities and obligations of an auditor were not clearly defined.
The majority of fraud is committed by the workforce of those businesses, particularly small-scale business organizations; as a result, auditing and investigation are required in small-scale company organizations.
Because a small scale business has limited funds and materials. It is critical to hire the services of an auditor. The auditor is only concerned with determining the correctness of sums of money received and distributed, reviewing the accuracy of individual entries in a cash record, and validating the balance of cash in hand at a given time. Frauds and errors can thus be quickly detected and prevented.
An auditor is the only person permitted by law to perform audits and conduct investigations into any financial situation concerning an organization (including small scale business).
An investigation is a particular enquiry into a company's financial issues. An auditor requires thorough inquiry to assist him in carrying out his auditing obligations.
Finally, the primary necessity for auditing and investigation in small size company organizations is to ensure that the business grows with its limited financial resources while minimizing frauds and errors. Auditing assists in ensuring that no material, financial or otherwise, is misappropriated.
1.2 STATEMENT OF THE PROBLEM
The application of standard auditing principles and processes to audits of small-scale company organizations with less administrative staff is a problem.
One of the key issues that the organization is facing is a significant domination of the accounting and financial management role by one person.
Internal control effectiveness is limited due to the small number of personnel. As a result, the provision of check wherein the work of one person is shown independently (or is complementary to the work of another) is significantly absent. While internal control, including internal checks, may be successful as a main check on management.
Inadequate managerial support for internal auditing is another important issue confronting the organization. We had to presume that if management and the auditor were at odds, the auditor would be unable to rely on the explanations and facts provided by management. He was most likely false, and the audit would become both pricey and comprehensive.
The firm also suffers from insufficient accounting records since, because one person handles the financial management role, we discover that frauds and errors are easily made by that person.
1.3 THE OBJECTIVE OF THE STUDY
The goal of this research is
To determine the extent to which one person's strong dominance of the accounting and financial management functions affects the organization's internal control system.
To determine the extent to which the small number of staff limits the efficacy of internal control.
To determine if the auditors conducted proper auditing and investigations using all of the information and explanations received to the best of their knowledge and belief were necessary for the purpose of their audit.
To ascertain the extent to which the company suffered from deficient accounting records.
Determine the level of insufficient managerial support for internal audits.
1.4 THE STUDY'S OBJECTIVE
Given the circumstances and predicaments of business, it appears obvious that no business can thrive without meeting some form of trouble, particularly in small-scale business organizations. According to James Bades, risk exists in all enterprises, although it is proportionally bigger in small businesses.
A production batch failure in a small corporation can be disastrous, whereas a similar failure or difficulty in a huge organization can be disastrous.
One of the biggest issues that the business is facing is the causes of fraud and errors by management personnel.
Financial problems are a big issue for small-scale business organizations in Nigeria, as are funding sources for this kind of firm. Because of the tiny quantity of assets they have, borrowing is tough.
The organization is also suffering from major marketing issues as a result of a lack of knowledge in the industry, poor human relations, and an inability to meet client demand.
Because the organization operates with limited funds and assets, they are experiencing production issues owing to a lack of manufacturing facilities, insufficient raw materials for production, poor product planning, a lack of purchasing policies and sources of supply, and a shortage of warehouse space.
The organization is severely harmed by research issues such as illiteracy and human behavior.
Minor errors created by the organization's management personnel in not retaining the necessary financial statements owing to incorrect accounting transaction entry are major vulnerabilities in the system of internal control.
1.5 THE IMPORTANCE OF THE STUDY
The importance of the study's relevance cannot be overstated as a successful completion of this study.
The requirement for auditing and investigation in small size business organizations aids the organization in hiring a trained auditor to enable the firm's management personnel to retain proper accounting records. As a result, management's financial statements can only be truthful and reasonable. If the organization hired qualified auditors, it would be easier to uncover and avoid errors and frauds.
Finally, the requirement for audits and investigation will aid the organization's survival and significant ex
Do You Have New or Fresh Topic? Send Us Your Topic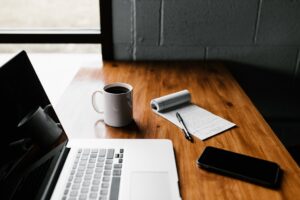 THE NEED FOR AUDITING AND INVESTIGATION IN SMALL SCALE BUSINESS ORGANISATION
INSTRUCTIONS AFTER PAYMENT
After making payment, kindly send the following:
1.Your Full name
2. Your active Email Address
3. Your Phone Number
4. Amount Paid
5. Project Topic
6. Location you made payment from
» Send the above details to our email;
contact@premiumresearchers.com
or to our support phone number;
(+234) 0813 2546 417
. As soon as details are sent and payment is confirmed, your project will be delivered to you within minutes.