BUDGET AS A TOOL FOR PLANNING AND CONTROLLING IN AN ORGANISATION (A CASE STUDY OF HOTEL INDUSTRY IN LAGOS STATE NIGERIA)
TABLE OF CONTENTS
CHAPTER ONE
1.0     INTRODUCTION
1.1     Background to the study
1.2     Statement of the Problem
l.3      Purpose / objective of the study
1.4     Research questions
1.5     Research hypotheses
1.6     Significance of the study
1.7     Scope and limitations of the study
1.8     Brief description of selected hotels
References
CHAPTER TWO
2.0     LITERATURE REVIEW
2.1     Introduction
2.2     The concept of budgeting
2.3     Principles of budgeting
2.4     Prerequisites for effective
2.5     Budgetary system
2.6     Budgetary control
2.7     Behavioral implications of budgeting
2.8     Types of budgets
2.9     Budgeting techniques
2.10   Dynamism
2.11   Dynamic budgeting techniques
2.12   Budget and strategy
CHAPTER 3
RESEARCH METHODOLOGY
3.0     INTRODUCTION
3.1     Restatement of research questions and hypothesis
3.2     Research design
3.3     Sampling procedure
3.4     data collection procedure
3.5     Questionnaire design
3.6     Statistical tools
CHAPTER FOUR
DATA PRESENTATION AND ANALYSIS
4.0     INTRODUCTION
4.1     Characteristics of the population
4.2     Presentation of data
4.3     Analysis of data
CHAPTER FIVE
SUMMARY, CONCLUSIONS AND RECOMMENDATIONS
5.1     SUMMARY
5.2     CONCLUSIONS
5.3     RECOMMENDATIONS
BIBLIOGRAPHY
CHAPTER ONE
INTRODUCTION
1.1     BACKGROUND TO THE STUDY
There is the need for optimization of the scarce resources available to organizations, that is available resources are to be put to their most optimal or profitable use. Since these resources are scarce, a plan has to be drawn to eliminate wastage and arbitrary resource allocation. This trend of thought brings us to the "concept of budgeting".
An organization plans ahead in terms of sources of revenue and avenues of expenditure within a specific time frame. Irrespective of the fact that it is privately or publicly owned, organizations find it of utmost importance to prepare budgets and put in place budgetary controls for the purpose of achieving the best possible results.
Omolehinwa (2001 :309) defines budgeting as "the plan of the dominant individuals in an organization expressed in monetary terms and subject to the constraints imposed by other participants and the environment indicating how the available resources may be utilized to achieve whatever the dominant individuals agree to be the organization's 'priorities'.
In real world policy- and decision-making, information is intertwined with, and therefore reflects, interests and ideologies of various stakeholders (Weiss 1983). The information-content of (performance) measurement systems has an impact on how management and policy are defined, controlled, reported on and legitimized (Bouckaert 1995:384).
Thus the information-content of budgetary control systems can be part of strategies to create meaning, exercise control or establish legitimacy. (Meyers 1994; Rubin 1997).
Schick (1996) identified three ideal-type budget functions: control, management and planning and throughout the 20th century, other functions have been added to those outlined by Schick, for instance achieving savings or increasing accountability (Rubin 1996).
As a result budget processes have gradually accumulated functions (Caiden 1988). Contemporary budget systems can thus be understood as multi-functional, multi-formatted and multi-procedural phenomena. Budget reform then can be described as shifts in functions, formats and procedures.
1.2     STATEMENT OF THE PROBLEM
The focus on improving financial control has resulted in introducing more sophisticated financial accounting techniques in organizations, requiring long-term financial planning, and more comprehensive financial statements and financial audits.
The performance oriented reforms at this level have focused on strategic and performance planning, aligning budget formats to these performance plans, linking performance monitoring with accrual and cost accounting and conducting performance audits.
It is a common practice for corporate bodies to prepare their yearly budget proposals for approval, the budget approval in most cases is hinged on the performance and actualization of the previous years' budgets.
However the underlying problem of the budgetary system is its strict implementation within the dynamic of an ever changing business and political environment of the corporate business world.
Thus for corporate management, budgeting and budgetary controls may be reviewed periodically to attain given objectives with organizational goals.
That practice of performance measurement against plans would make management able to take remedial action against variances in order to bring the deviating operations/departments back on course.
1.3     PURPOSE / OBJECTIVE OF THE STUDY
The purpose of this study is to examine how budgeting and budgetary control has been used as a tool for effective managerial planning and control in organizations in the hotel industry.
It will highlight the budgeting and budgetary control procedures as they apply to these organizations and the recent innovation in budgeting and the constraints of administration of budgetary control for effective decision making and attainment of organizational goals/plans.
1.4     RESEARCH QUESTIONS
This study attempts to proffer answers to some relevant research questions, and is meant to give a thorough insight into the analysis of the concepts and objectives of the study that would enable the researcher to extract useful deductions from the research work.
1.        Are there qualified and experienced manpower adequate for the formulation of the budgetary control techniques and budget preparation?
2.        What types of budgetary and budgetary control systems are available?
3.        What causes inefficiency in the budgetary process?
4.        What is the root cause of poor budget implementation and budgetary control in organizations?
5.        What are the available budgetary control techniques used by the organization?
6.        What other control techniques are available other than budgetary control methods which the organization uses?
7.        To what extent does the organization's budget control its activities?
1.5     RESEARCH HYPOTHESES Hypothesis 1
Ho:    There are not enough qualified and experienced manpower for the formulation and implementation of the budgetary control techniques.
H1:    There are enough qualified and experienced manpower for the formulation and implementation of the budgetary control techniques.
Hypothesis 2
Ho:    The organization's budget to a large extent does not control its operations and activities.
H1:    The organization's budget to a large extent controls its operations and activities.
1.6     SIGNIFICANCE OF THE STUDY
The significance of this research project is that budget functions always involve an element of control (top-down) as well as an element of accountability (bottom-up).
Control and accountability may thus be regarded as 'permanent' budget functions. The way in which these permanent functions are defined however, has varied according to time and place.
The place under scrutiny in this study is the hospitality industry where the purpose has been to use the budget as a management policy tool and the concept of accountability has been defined in terms of quality of service clients.
Where the purpose has been to use the budget as an instrument for financial control, accountability has been defined in terms of detailed line-items. Where the purpose has been to improve management, accountability has been defined in terms of performance or results.
These 'purposes' can be regarded as 'variable' functions, whose dominance has been contingent with changes in the administrative, political and societal context and in the perceptions and behavior of the all levels of management in the hospitality and tourism sector of the economy.
1.7     SCOPE AND LIMITATIONS OF THE STUDY
The study concentrated on the problems associated with budgeting and budgetary control which have brought about changes in policy from the use of a planning programme budgeting system.
This study covered practice and problems of the budget process in relation to organizations in the hotel industry. Specifically the five selected hotels are Sheraton Hotel and Towers, Federal Palace Hotel and Suites, Lagos Airport Hotel, Ikeja Palace Hotel and Eko Hotel and Suites; all located in Lagos.
However the limitations of this study included the difficulty in getting extremely busy financial executives and officials to fill the questionnaire and fear of information divulgence. Non-disclosure letter, particularly to competitors was submitted to allay fear by the researcher.
In addition some respondents did not answer correctly some of the questions in the questionnaire while a few others returned partially filled questionnaires.
1.8     BRIEF DESCRIPTION OF SELECTED HOTELS
Lagos Airport Hotel, was established in 1942 as 'Grand Hotel', present owners bought it through the Western Region Government in 1959 and it became a subsidiary of Odua Investment Company. Incorporated in 1961 as a Private Limited Liability Company.
Located on ObafemiAwolowo Way, Ikeja. Presently it has 277 rooms and suites, halls, restaurant, bars and swimming pool. Other hotels in Odua group are Lafia Hotel and Premier Hotel, both located at Ibadan.
Eko Hotel and Suites was established in 1974 but started operation in 1977, jointly owned by Lagos State Government (25%) and OHA Ltd – a French company (75%). Located on AdetokunboAdemola Street, Victoria Island overseeing the
Atlantic Ocean and Kuramo Lagoon. Eko Hotel and Suites is made up ofEko Hotel, Eko Suites, Kuramo Lodge and Ocean View Restaurant. Presently it has 604 rooms and suites, ballrooms, restaurant, exhibition centre, bars, sports / health club and swimming pool.
Lagos Sheraton Hotel and Towers, a public quoted company, IS owned majorly by Ikeja Hotels PIc. Sheraton was opened in 1985. It is managed and operated formally by Sheraton Overseas Management Corporation and presently by Starwood Hotels and Resorts Inc and located on Mobolaji Bank Anthony Way, Ikeja.
Presently it has 332 rooms and suites, ballrooms, night club, discotheque, restaurant, exhibition centre, bars, sports / fitness centre and swimming pool.
Federal Palace Hotel and Suites, still undergoing renovation on one of two wings was built in 1960 at the dawn of Nigeria's independence, incorporated in 1964 and owned by the Federal Government of Nigeria until 1992 when it was acquired by
The Tourist Company of Nigeria. One of the wings was built to coincide with Festival of Art and Culture (FESTAC) '77. Located on Ahmadu Bello Way, Victoria Island overlooking Lagos Harbour. Presently it has about 632 rooms and suites, ballrooms, restaurant, mini-bars, sports and health club and swimming pool.
Ikej a Palace Hotel, is privately owned by His Royal Highness, Oba G.
A. Banjo, the Ajalaye of Ilugun South, Alaro Ogun State, was established in 1979 located on Toyin Street right at Toyin, Allen and Opebi Roundabout. Presently it has 20 rooms and casino, restaurant, bars, sports/ health club and houses many shops including Courier Company, bureau de change and boutique.
Do You Have New or Fresh Topic? Send Us Your Topic 
REFERENCES
Bouckaert, Geert. (1995) "Improving Performance Measurement." pp. 379- 412 in The Enduring Challenges in Public Management. Surviving and Excelling in a Changing World, Eds. ArieHalachmi and Geert Bouckaert. San Francisco, CA: Jossey-Bass.
Caiden, Naomi. (1988) "Shaping Things to Come: Super-Budgeters As Heroes (and Heroines) in the Late-Twentieth Century." Pp. 43-58 in New Directions in Budget Theory, Ed Irene S. Rubin. Albany: State University of New York Press.
Meyers, Roy T. (1994) Strategic Budgeting. Ann Arbor: University of Michigan Press.
Neuby, Barbara L. (1997) "On the Lack of a Budget Theory." Public Administration Quarterly 21(2):131-42.
O.E.C.D. (1995) Assessing Financial Management Reforms. Overview. PUMAlSBO (95)4. Paris: O.E.C.D.
O.E.C.D. (1997) "Modern Budgeting." Paris: OECD.
Omolehinwa E. O. (2001) Government Budgeting In Nigeria. PumarkNig Ltd, Lagos.
Rubin, Irene S., Ed. (1988) New Directions in Budget Theory. Albany: State University of New York Press.
Schick, Allen. (1966) "The Road to PPB: The Stages of Budget Reform." Public Administration Review 26(4):243-58.
Van Reeth, Wouter. (1996) "The Search for Meaningful Budgeting." research paper presented at the EGP A Conference in Budapest, August 1996.
Weiss, Carol H. 1983. "Ideology, Interests and Information: The Basis of Policy Decisions." Ethics, the Social Sciences and Policy Analysis, Eds. D. Callahan and B. Jennings. New York: Plenum.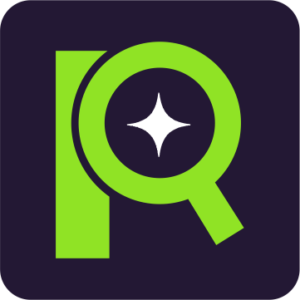 BUDGET AS A TOOL FOR PLANNING AND CONTROLLING IN AN ORGANISATION (A CASE STUDY OF HOTEL INDUSTRY IN LAGOS STATE NIGERIA)
INSTRUCTIONS AFTER PAYMENT
After making payment, kindly send the following:
1.Your Full name
2. Your Active Email Address
3. Your Phone Number
4. Amount Paid
5. Project Topic
6. Location you made payment from
» Send the above details to our email;
contact@premiumresearchers.com
or to our support phone number;
(+234) 0813 2546 417
. As soon as details are sent and payment is confirmed, your project will be delivered to you within minutes.